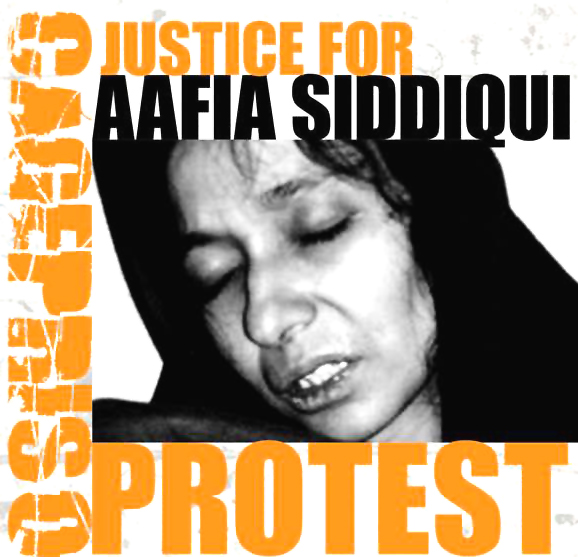 ---
LAHORE: Dr Aafia Siddiqui's sister, Dr Fauzia Siddiqui said that former President Pervez Musharraf handed over her sister and children to USA in voracity of dollars while her sister had no links with the banned organization.

Addressing the Lahore High Court Bar Association (LHCBA) session on Friday she said that the incumbent government was not working for the repatriation of Dr Aafia.

She appealed to the lawyer fraternity and masses to run a campaign for the release of Dr Aafia as they did against former dictator Pervez Musharraf. She further said that the PPP led government should have demanded the US government that if Dr Aafia was a culprit then her case should be pursued in Pakistan.

Addressing the session, President LHCBA, Mian Abdul Qadus said that that former dictator had handed over the Pakistani citizens including Dr Aafia Siddiqui out of greed for money.

He demanded the trial of former dictator under Article 6 of the constitution while all the responsible people who were involved in handing over of Dr Aafia Siddiqui should be dealt with iron hands.

March for freedom

Pasban Lahore organised a march here on Friday to press for the release of Dr Aafia Siddiqui by the US. The march was held from Shuhada Mosque to Assembly hall where Altaf Shakoor president Pasban, Pakistan addressed the participants. He urged students, labourers, lawyers and journalists to intensify their efforts to free Dr Aafia.

He said that people should not be mislead by the false stories against Aafia being churned out by anti-Muslim Jewish lobby. He demanded of the government to support the daughter of the nation and fulfill its duties.
COMMENTS (11)
Comments are moderated and generally will be posted if they are on-topic and not abusive.
For more information, please see our Comments FAQ