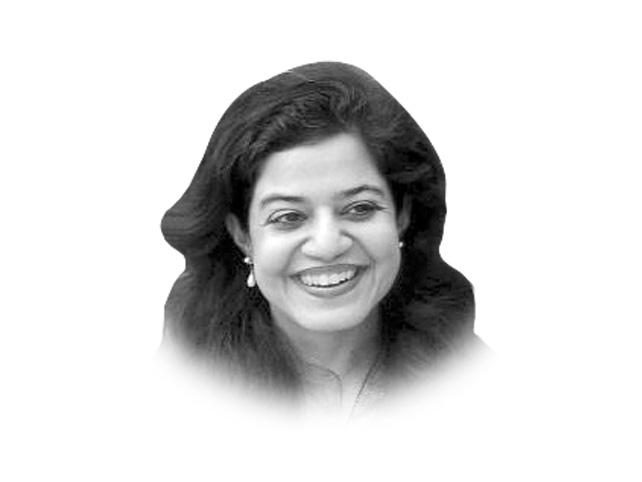 ---
Once upon a time, in a land where all was possible, lived a young man who had fallen on hard times. He often sat in the verandah of his ancient house and shared his sad story with anyone who cared to listen: he was the only son of his doting parents, the inheritor of a large fortune, bright and quick at his studies, and in short, a shining star! And yet all his hopes for a sparkling future had been brutally shattered.

His father had died when he was still an infant. He had turned for support to his uncle, but the uncle had preferred to focus on his own business rather than helping his nephew. He had done reasonably well at school but it seemed that money and connections mattered more than education.

To make ends meet, he had borrowed from his rich neighbours but instead of taking pity on him they were always prompt in collecting their debts.

And so his story went, relentlessly, unfailingly, daily. His audience tired occasionally but our young man never did. He was the victim of a merciless fate and he was never going to allow himself or anyone else to forget that. There was only one thing he did not understand: why had God not come to his help? Had he not been pious? Followed all the laws to the letter? And yet, his neighbours had prospered whilst he continued in abject poverty.

Being a pious young man, the hero of our story was not only married but had also sired several children. His even younger wife had realised soon after her marriage that her husband was too attached to his story to get up and do something and provide for her or the children. Without saying a word, she took over the responsibility. Each morning, as the young man sat reminiscing and sighing, his wife quietly made money by stitching clothes for the neighbours.

In a few years, the wife had saved enough money to buy a small patch of land. She planted vegetables and when these were ready she sold them in the town market. She kept a fraction of her earnings for household expenses and invested the remainder in more land, better seeds or necessary technology.

Soon enough, she had a thriving though modest business, enjoyed the respect of her neighbours and, most importantly, knew that she had secured hers and her family's future.

Even as the wife grew in confidence, ability and stature, our young man declined into old age before his years. Sitting for long hours in the chair in the damp air made him portly, weakened his knees and left him with a racking cough.

Worse still, he grew isolated, cranky and even violent. In his loneliness, he imagined the entire world to be against him and especially resented anyone who suggested he should get up from the chair and actually do something.

When it became apparent that this crippled and angry invalid who had once been full of youth and vigour did not have long to live, his family gathered around him, because they loved him despite him having let them down again and again.

As he lay gasping for breath, he asked his wife, do you have any idea why God did not rescue me? I would die easy if I knew. In a voice heavy with sadness his wife said, God did not forsake you, you forsook him!

What could you possibly mean? The man said. Did I not believe? You may have believed, she replied, but belief alone is not enough. You preferred to play the role of the victim in the life drama you had created for yourself rather than grapple with reality.

You remained stuck in the past and an imaginary future all the time wasting the gift of the present moment. Had you accepted responsibility, looked for solutions instead of focusing on problems, and then taken positive action, you too could have felt God's presence in your life.

Even as his last breath exited his body, this man who was once young and full of promise, remembered only too late the words of his ancient forefathers: God only helps those who help themselves.

Published in The Express Tribune, March  20th,  2015.

Like Opinion & Editorial on Facebook, follow @ETOpEd on Twitter to receive all updates on all our daily pieces.