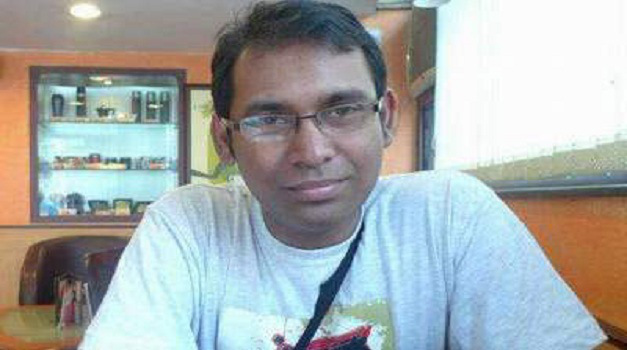 ---
DHAKA: A Bangladesh court on Wednesday ordered seven university students and a Muslim cleric to stand trial for the 2013 machete murder of an atheist blogger whom they claimed had defamed Islam.

Judge Ruhul Amin ordered the murder trial to start on April 21 for all eight, who face the death penalty if convicted of killing 35-year-old atheist blogger and architect Ahmed Rajib Haider.

The announcement of the trial came just weeks after American atheist blogger Avijit Roy was hacked to death in the Bangladesh capital, a crime that triggered international outrage.

"Seven of them including the cleric were present in the court when the judge read out the charges against them," prosecutor Saiful Islam told AFP.

"The students were inspired by the Friday sermons of the cleric and carried out the attack on Haider because he was an atheist and he defamed Islam," Islam said.

One of the eight, Rezwanul Azad Rana, 30, is on the run and police this month announced a reward of $6,400 for information leading to his arrest, Islam said.

Haider was killed near his home in Dhaka days after he helped launch a campaign against leaders accused of crimes during Bangladesh's war of independence against Pakistan in 1971.

The body of Haider, better known by his Bengali online identity Thaba Baba, was found with wounds to the head in what police say was an apparent attempt to behead him.

The seven studied at Bangladesh's elite private North South University, while the imam is accused of being the spiritual leader of Ansarullah Bangla Team, a radical group whom police believe are also behind Roy's killing.

After Haider's death Bangladesh's Islamic parties kickstarted protests against other campaigning bloggers, calling a series of nationwide strikes to demand their execution on grounds of blasphemy.

Roy was attacked with machetes outside a book fair in central Dhaka in February, after his anti-religion writings enraged the Muslim-majority nation's fundamentalist groups.

Authorities announced this month they had arrested a radical Islamist as the prime suspect in Roy's killing.

Roy was the fourth writer to have been attacked since 2004.

His killing was greeted by uproar both at home and abroad, with hundreds of secular activists holding protests for days to demand the immediate arrest of the attackers.
COMMENTS
Comments are moderated and generally will be posted if they are on-topic and not abusive.
For more information, please see our Comments FAQ