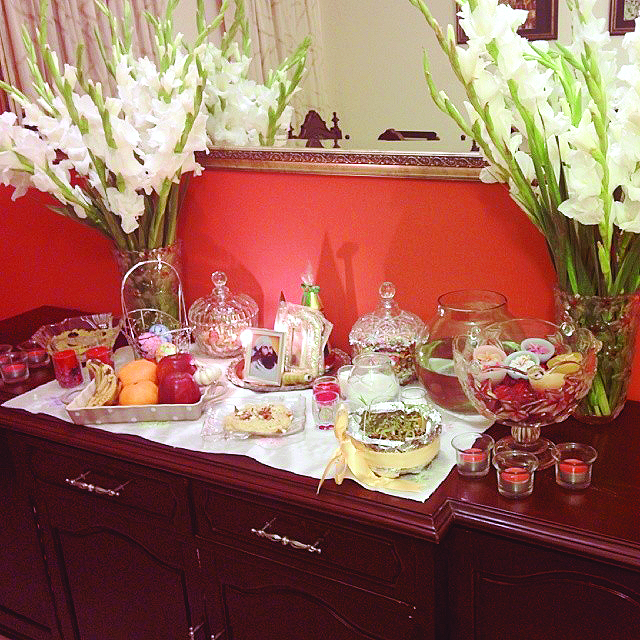 ---
On March 21 numerous communities around the world celebrate Navroze, including the Shiite Muslims settled in Pakistan. The annual celebration symbolises optimism and offers individuals an opportunity to experience physical and spiritual rejuvenation. In the community, therefore, the occasion is marked with utmost piety and devotion above everything else.

The occasion is initiated with purity of the body. One must bathe and wash thoroughly, perform ablution and put on a set of clean clothes before the start of prayers. It is also recommended to put on essential oils or non-alcoholic perfume. The devotees must then gather around a dastarkhwan laid on the floor in a room where the prayers are to be performed. A number of eatables are placed on the dining spread including sweetmeats, fruits, boiled eggs, salt and a variety of other traditional dishes. A container or bowl filled with water containing a single floating rose is then placed in the centre of the spread. Joss sticks are also lit in the room as part of the ritual to give it a fresh, floral scent.




To celebrate the Persian New Year Laura Bush laid out a haft-seen table at the White House in 2008. PHOTO: CHRIS GREENBERG

At the time of tahvil, the exact time at which the earth completes its cycle around the sun, the rose moves from its position, presumably influenced by the movement of the heavenly bodies in the universe. This moment holds immense significance for devotees as it is the time sincere supplications are answered and the New Year promises to bring with it renewed hope and blessings.

Saima Merchant completed her Masters from the Institute of Business Management and is currently working as a content developer in Karachi.
COMMENTS
Comments are moderated and generally will be posted if they are on-topic and not abusive.
For more information, please see our Comments FAQ