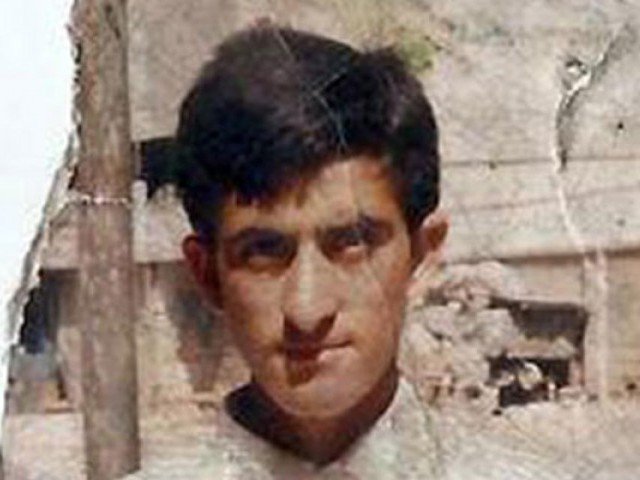 ---
KARACHI: An anti-terrorism court (ATC) in Karachi issued black warrants on Thursday for 'underage' convict  Shafqat Hussain ordering his execution on March 19.

Judge Saleem Raza Baloch of ATC III issued the warrants after Karachi Central Jail authorities on Wednesday approached the anti-terrorism court, seeking a fresh black warrant Shafqat Hussain.

Read: To the gallows: Fresh black warrant sought for Shafqat Hussain

Hussain will be hanged on the same day as convicted MQM killer Saulat Mirza.

Read: Death warrants: Court issues execution order for Saulat Mirza

Hussain, then 14 years old, was sentenced to death in 2004 on charges of killing seven-year-old Umair, the son of a car dealer, in New Town.

Read: Shafqat Hussain's case: Last-gasp bid to save teenage convict

According to the prosecution, Hussain was a watchman at the apartment building where the deceased boy lived. He kidnapped Umair, demanding ransom from his family, and later killed him. The police said that Hussain was nabbed because he had asked Umair's family to place the ransom money near a trunk that belonged to him.

The court had earlier issued a death warrant for Hussain, now 25, giving January 14 as his execution date. The order became ineffective because the government halted his execution owing to concerns over him being a juvenile at the time of sentencing.

The government has so far given no response regarding reinvestigation into the case.

The interior ministry lifted its moratorium on the death penalty in all capital cases, officials said Tuesday, after restarting executions for terrorism offences in the wake of the Peshawar school massacre.

Read: Govt lifts death penalty moratorium completely: officials

The interior ministry directed provincial governments to proceed with hangings for prisoners who had exhausted all avenues of appeal and clemency, a senior interior ministry official told AFP.


A copy of the notification issued for execution of death sentences available with The Express Tribune.