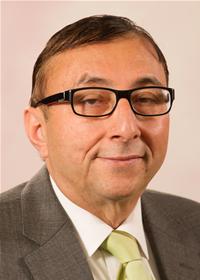 ---
MUZAFFARABAD: A British Labour Party councilor called upon the one-million-strong Kashmiri disapora to use their vote wisely in Britain's parliamentary polls for the resolution of the Kashmir dispute.

While talking to The Express Tribune, Dr Misfar Hassan, a Pakistani-born Kashmiri, said that in the upcoming polls overseas Kashmiris have decided to vote only for the party which would assure them to support the Kashmir cause and work for its permanent settlement as per the wishes of the Kashmiris.

"The Labour Party is going to review its Kashmir policy and overseas Kashmiris settled in the UK are trying to convey to Labour leaders that supporting Kashmir cause will not only help them get nearly one million Kashmiris' votes but also support them in their peacemaking efforts in South Asia where the Kashmir dispute is the main threat to regional peace," he added.

The people of Azad Jammu and Kashmir, he noted, have made matchless sacrifices which we have to make the UK political parties to realise that Kashmir issue was created by Britain and its final and durable resolution is the moral duty of the people of the UK and its elected representatives.

Replying to a question, Dr Misfar said both Azad Jammu and Kashmir and Pakistan governments should empower the overseas Kashmiris and Pakistanis to raise the Kashmir dispute in the policy-making circles of Britain and Europe.

Now Kashmiris have decided that they will not oppose the talks between Pakistan and India and will continue to mount pressure on both the countries to accommodate Kashmiris in talks too, he affirmed.

Published in The Express Tribune, March 11th, 2015.
COMMENTS (9)
Comments are moderated and generally will be posted if they are on-topic and not abusive.
For more information, please see our Comments FAQ