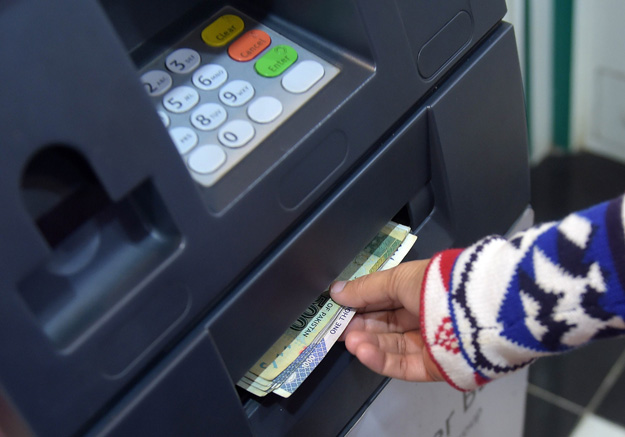 ---
ISLAMABAD : Pakistan has begun chasing wealthy tax-dodgers who enjoy lives of extravagance and luxury, but revenue officials face huge challenges in trying to force the very richest -- and most influential -- to pay up.

Pakistan's tax-to-GDP ratio of 9.5 percent is among the lowest in the world and the government is under pressure from foreign donors and lenders, including the International Monetary Fund (IMF), to increase collection to boost the struggling economy.

Revenue authorities say they have identified about a quarter of a million new taxpayers who they project will add around 14 billion rupees ($140 million) to government coffers.

Broadening the tax base and improving the economy after years of drift and sluggish growth under the last government was a key pledge in Prime Minister Nawaz Sharif's 2013 election campaign, when he was swept to power for a third time.

Currently less than one percent of Pakistanis pay income tax and the government collected just $8 billion in total income tax in the 2013-14 fiscal year -- barely enough to cover just the country's defence expenditure of $7 billion.

The finance ministry is aiming to boost the tax-to-GDP ratio to 15 percent in the current fiscal year ending June 30.

As part of those efforts, the Federal Bureau of Revenue (FBR) is compiling lifestyle and vehicle data to try to trace unregistered taxpayers, including wealthy landlords and businessmen zipping between their luxury homes in imported Mercedes.

"We are collecting information from the vehicle registration authority, car manufacturers, utility companies, telecom companies and property registration offices and tracing people who are not paying any tax," FBR spokesman Shahid Hussain told AFP.

The data is used to generate profiles of potential taxpayers, after which demands are issued for them to pay income tax.

"FBR has already issued notices to 261,250 potential tax payers," Hussain told AFP, adding that that new taxpayers have paid 570 million rupees since the crackdown started.

It is not just dodgy businessmen who have been caught -- several lawmakers have been found paying either no tax or very little and not filing their mandatory annual tax statements.

The FBR has taken punitive measures against some "chronic defaulters", freezing nearly 300 bank accounts, seizing more than 100 vehicles, putting 78 properties up for sale and issuing arrest warrants in 40 cases.

"Employing information technology, the FBR is creating a central database which would contain information about all taxpayers and nobody will be left undetected," Hussain said.

A new FBR department tasked with broadening the task net started working in July 2013 and within one year it started showing results, he added.

But Pakistan is a country where wealth and political influence go hand in hand. For generations, landowners and industrialists have given patronage to political parties and scant attention has been paid to their assets by the taxman.

Changing this privileged arrangement is a tricky proposition.
Umar Cheema, an investigative journalist for Pakistani daily The News who has done several major exposes on tax-dodgers, says the FBR's commitment is encouraging, but he does not expect them to net any big fish.

"FBR is after those who can't influence them," Cheema told AFP, citing several well-known tycoons considered among Pakistan's richest whose names were missing from a list of the country's top 100 taxpayers.

"It can be done only by waging a war against tax cheaters without discrimination of good and bad cheaters," Cheema said.

Pakistan's central bank said in a recent report that tax revenue growth was not keeping up with budget targets.

The tax take grew 11.7 percent in the first quarter of the current fiscal year, against an annual target of 26.9 percent -- but this was only half the growth of the same period during the previous fiscal year, according to the State Bank of Pakistan (SBP).

The central bank has urged the government to simplify tax procedures and do more to increase the documentation of the economy.

A vast amount of business in Pakistan is done off the books, making transactions hard to trace and levy dues on.

"Although FBR has taken a number of measures to increase tax collection, these focused more on deductions at source, and/or increasing the tax rates," a recent SBP report said, warning such measures had enjoyed "limited success" in the past.

The IMF, though, has said the government's reform programme -- tied to a $6.6 billion loan from the Washington-based lender -- was on track, and expects growth to accelerate to 4.3 percent in the 2014-15 fiscal year from 4.1 percent previously.

But even with growth quickening and officials insisting they are making inroads, challenges to the government's efforts to gather taxes remain considerable.
COMMENTS (16)
Comments are moderated and generally will be posted if they are on-topic and not abusive.
For more information, please see our Comments FAQ