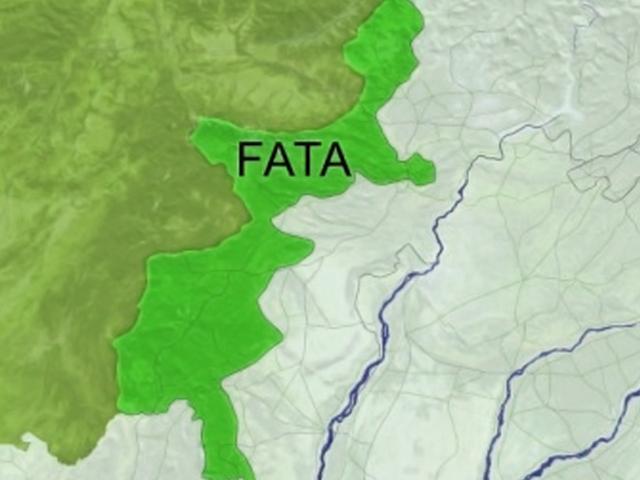 ---
ISLAMABAD:



A six-member panel has recommended 'a middle road' for improving the status of tribal regions through greater participation of public representatives in the utilisation of developmental and non-developmental funds, a highly placed source said.




The panel – known formally as Fata Reforms Commission (FRC) and headed by former provincial chief secretary Ejaz Ahmed Qureshi – also pressed for "the building of consensus among all stakeholders" so that the Fata people's administrative, political and economic grievances can be addressed. It said that Fata legislators, key political parties of Khyber-Pakhtunkhwa and other stakeholders should evolve a consensus before reviewing the current legal and institutional systems.

Constituted by K-P Governor Sardar Mehtab Khan in May 2014, the FRC is exclusively responsible for framing and steering reform initiatives.

According to its terms of reference, the panel is supposed to recommend ways and means for a pro-investment policy in different sectors, including oil and gas, power, dams and minerals, to improve the quality of life of people of Fata. It was also assigned to prepare integrated development and economic development strategies for the tribal areas.

The 'middle road' provides the reconstitution of Fata appellate tribunals, holding of local council elections in consultation with tribal elders and steps for immediate and proper rehabilitation of displaced tribesmen with appropriate financial compensation.

One-third of Fata's population, according to the FRC, has been uprooted by terrorism and counter-terrorism operations over the last decade. A large number of houses, business centres, educational institutions, hospitals, roads and government buildings have been destroyed.

One of the panel's recommendations is that the Fata appellate tribunals should be headed by high court level judges and it should be mandatory for such tribunals to decide the appeals within six months. It has also recommended that local council polls be held within two years.

"All those proposals that were agreed upon by the previous committees have also been incorporated in the recommendations of the FRC," said an official who is familiar with the latest report.

A tussle appears to be building between Awami National Party (ANP) and Qaumi Watan Party (QWP) and Pashtoonkhwa Milli Awami Party (PkMAP) over the future set-up of Fata. Both ANP and QWP have been demanding a merger of Fata into K-P, while the PkMAP has historically been supporting a separate legislature, executive and judiciary for the tribal belt. A majority of tribesmen and their legislators have pleaded for a separate province comprising all the seven agencies (districts) of the tribal areas. Religious scholars and tribal elders (Maliks) of Fata, however, are opposed to any change in the existing set-up.

Parliamentarians representing Fata in the National Assembly and Senate have been demanding a rational share from the foreign funds received by the federal government for the development of Fata. Last year, several parliamentarians had claimed that of all the financial aid that was received during the last 15 years for Fata, not even five per cent was actually given to the tribal people.

Immediate completion of all mega projects is also among their demands. It has been demanded that the people of Fata should be given preference in employment opportunities in their areas.

The parliamentarians have also been pleading for the federal government to honour its commitment of scholarship for Fata students immediately. The alleged bypassing of Fata in the $43 billion investment agreement with China has also been a source of annoyance of the tribal people.

Published in The Express Tribune, March 7th, 2015.
COMMENTS
Comments are moderated and generally will be posted if they are on-topic and not abusive.
For more information, please see our Comments FAQ