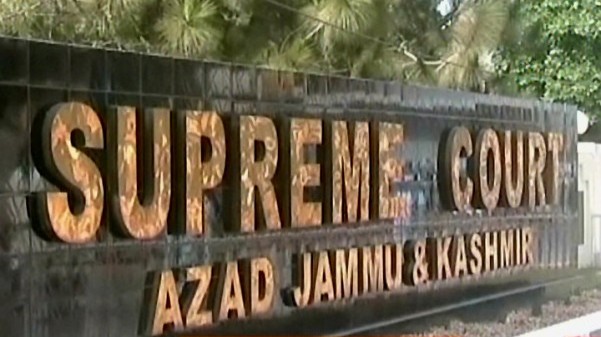 ---
ISLAMABAD:
The Supreme Judicial Council (SJC) of Azad Jammu and Kashmir (AJK), headed by deposed chief justice Riaz Akhtar Chaudry, has finalised its report against sitting Chief Justice Manzoor Gilani on Friday.
This report will be send to Prime Minsiter Yousaf Raza Gilani, who is the chairman of the AJK Council.
The council, set up by the AJK President Raja Zulqernain, has made its report after conducting in-absentia hearing against the sitting chief justice in Mirpur.
Interestingly, another judicial council headed by the sitting chief justice, has conducting similar hearing against the deposed chief justice in Muzaffarabad.
This judicial council has been set up on the orders of the AJK prime minister.
COMMENTS (1)
Comments are moderated and generally will be posted if they are on-topic and not abusive.
For more information, please see our Comments FAQ