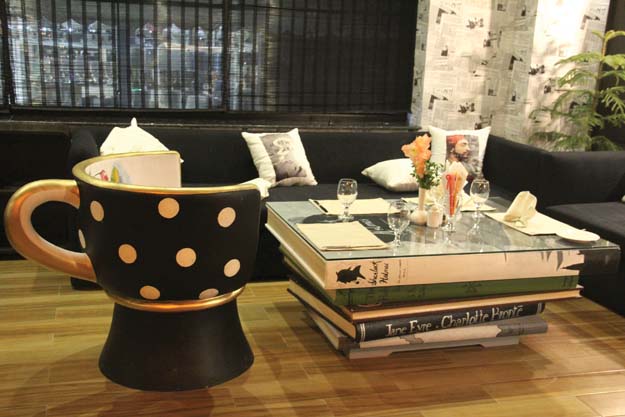 ---
LAHORE: The maintenance of high standards of hygiene in preparation of food is the most important rule set for chefs at my eateries, Nafees Group CEO Irfan Rafiq has said.

He was speaking to the The Express Tribune at the inauguration of his eateries La Rousse Cucina, Al Fredo the Grill and Cafe Page 102 at 102-B2, MM Alam Road, on Wednesday.

He said kitchens at the three eateries were visible from the sitting area for the customers to see the preparation of food for themselves.

"Most restaurants find it easy to scrimp by compromising on hygiene. That is what I'm trying to change here," he said. "The food is slightly on the pricey side but I have made sure that customers get their money's worth in terms of good service and quality food," he said.

The executive chef at the eateries is Bilal Ahmed, one of the founding chefs at Karachi's Okra restaurant that specialises in Greek and Mediterranean cuisine.

The eateries have been designed by Sarah Musheer and Rabia Zahoor on themes conceived by Rafiq.

Musheer said her team had been working with Rafiq for a year to finalise the design of the restaurants."He wanted the cafe to be a family-friendly place where one could bring their kids, so we designed it on the pattern of a library," she said. She said classics had been put on tables for customers to read. She said the fine dining section, La Rousse Cucina, had been designed to have a vintage feel. Al Fredo the Grill is meant to evoke the feel of the colonial times, she added.

Published in The Express Tribune, March 6th, 2015.