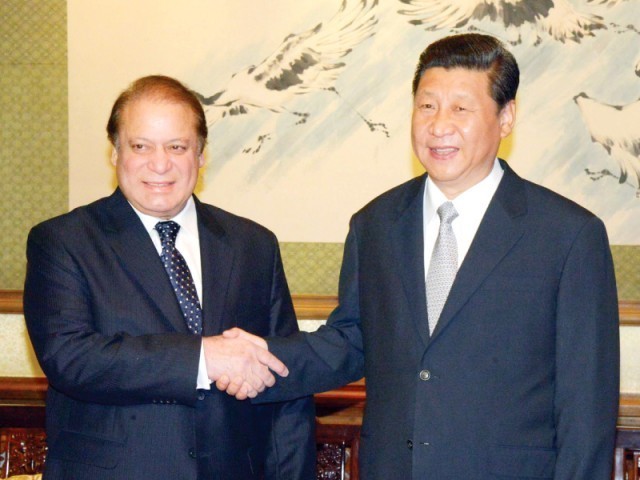 ---
ISLAMABAD:



A Chinese official has denied that the route of the China-Pakistan Economic Corridor has been changed and insists that both countries had agreed to only one route from the outset.




"Islamabad and Beijing agreed on a single route and the question of us changing it never arose," he told a group of journalists during an informal interaction in Islamabad on Sunday. He asked not to be named as he is not allowed to speak on record on the matter.

The clarification – a first ever from any Chinese official – comes amid allegations by some political leaders that Pakistan Muslim League-Nawaz (PML-N) government has modified the original alignment of the corridor. The Awami National Party in particular has accused the ruling party of
altering the route to deprive parts of Khyber-Pakhtunkhwa (K-P).

Talking to the journalists, the Chinese official said the corridor's current alignment was finalised after thorough and in-depth feasibility studies, and would benefit Pakistan greatly.

"Debate on the alignment of the China-Pakistan Economic Corridor will only create divergence between different regions and parties in Pakistan," the official said. "It is not conducive to the unity and development of Pakistan and should come to an end for the country's fundamental interest."

He added that all circles in Pakistan are expected to 'understand and support' the construction of the corridor, and work together to build an environment of 'friendly public opinion' so that the project can benefit the people of the country as soon as possible.

"The Economic Corridor will cover populated and major areas of Pakistan, and consist of energy projects, transportation infrastructures and economic zones," the official said, reiterating that the main intention behind it was to bring benefits to people all over Pakistan, including in K-P and Balochistan.

The official, however, said that "security issues should be taken into consideration" while constructing the corridor. He added that federal and local authorities are expected to provide necessary security as a precondition for construction.

Published in The Express Tribune, March 2nd, 2015.

 
COMMENTS (4)
Comments are moderated and generally will be posted if they are on-topic and not abusive.
For more information, please see our Comments FAQ