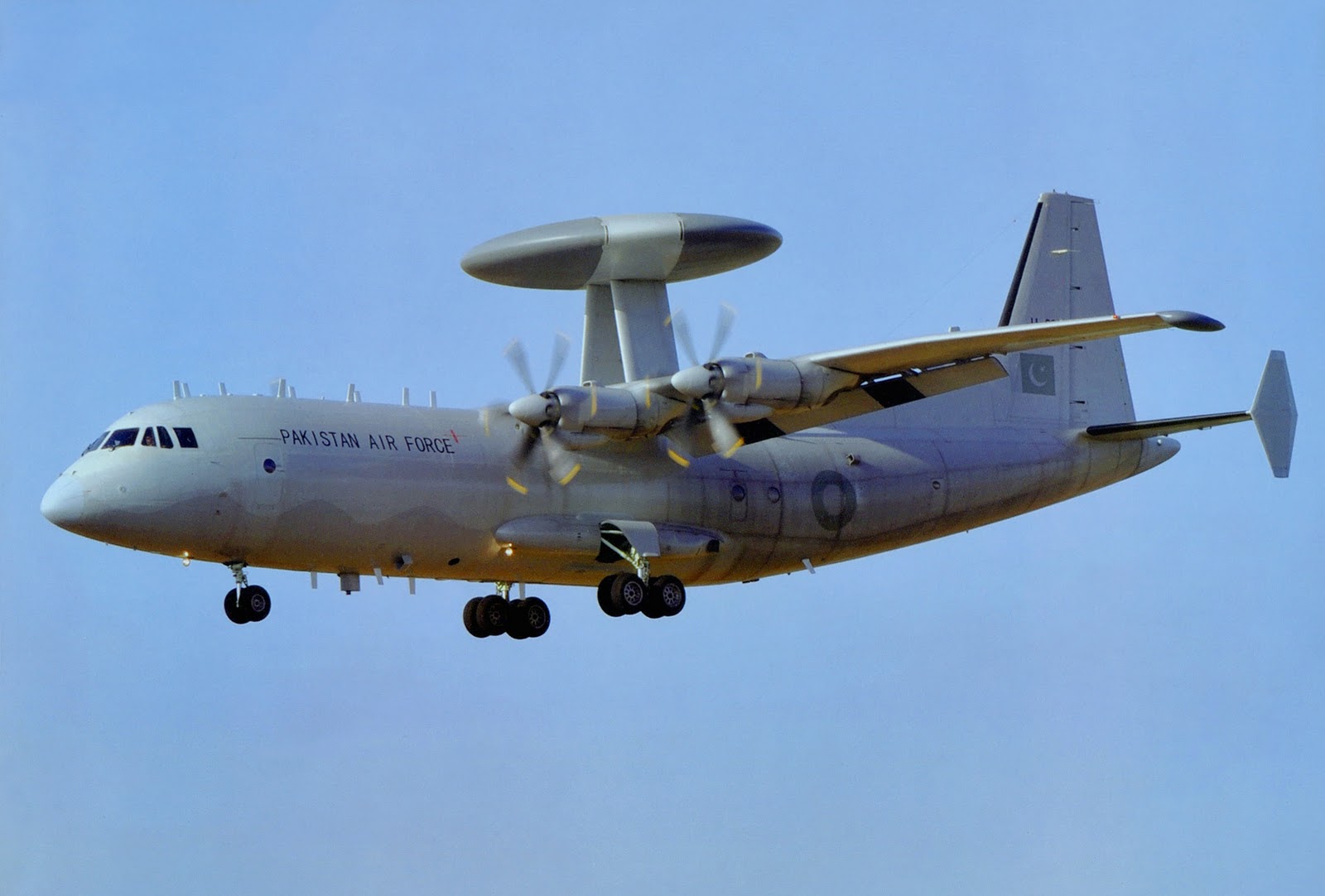 ---
KARACHI: In a bid to improve the country's defence capabilities, Pakistan Air Force (PAF) inducted on Thursday a Chinese-built 'Karakoram Eagle' Airborne Warning and Control System (AWACS), The Economic Times reported.

The new aircraft, introduced at a ceremony held at an operational PAF base in Karachi, is capable of detecting hostile aerial and sea surface targets far before ground-based radars regardless of their height. Prime Minister Nawaz Sharif was the chief guest at the ceremony.

The aerial warfare branch of the Pakistan Armed Forces announced that the new aircraft will be a part of the No4 Squadron.

PAF proudly said that the country's air defence is now able to look deeper in enemy territory, be it land or sea.

The aircraft maintains link with ground command and control centres to provide comprehensive monitoring of enemy units. In addition to early detection, the AWACS can direct forces to intercept or neutralise the emerging threat, well before it they can position themselves to strike at targets.

"AWACS ability of detecting sea targets would also enhance the capabilities of Pakistan Navy," PAF further said.

The premier said that PAF has always proved equal to the task even in the most challenging times and has measured up to the expectations of the nation.

He added the fast emerging threat posed by the forces of extremism and militancy is a menace that must be eliminated before it brings any more damage to our progression, social fiber, international image and national security.

"I am happy that PAF has contributed tremendously in the operations against the miscreants and has always remained steadfast in safeguarding national security against any threat be it external or internal," he said. "The whole nation takes great pride in the significant successes achieved by PAF in the precise targeting of terrorists' hideouts."

PM Nawaz said Pakistan is a peace-loving country, and pursues peaceful relations with international community, specially with neighbours.

"However, we stand determined to safeguard our national interests and uphold our sovereignty against any aggressor," he said.

Air Chief Marshal Tahir Rafique Butt termed the induction a significant moment for the PAF.

"Re-equipping the squadron with this state-of-the-art aircraft will enable PAF to effectively counter all threats against Pakistan's aerial frontiers and add a new dimension to the national security," he said.

"Induction of Karakoram Eagle AWACS would revolutionise PAF's operational concepts. With its induction, PAF is transforming into a modern versatile and capability based force."

On December 2, 2014, the head of Pakistan Aeronautical Complex (PAC) said that 50 home-assembled multi-role JF-17 Thunder fight jets were introduced into the airforce.

Read: 50 Pakistan- assembled JF-17 fighter jets inducted into PAF: PAC chief

Air Marshal Javed Ahmed, chief of the state-owned PAC,  said PAF had already received 50 of the home-made aircraft and that the supply of the second block is expected to soon. The JF-17 was first introduced to the PAF in 2007.