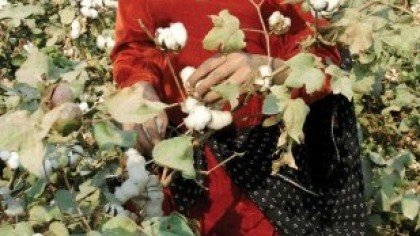 ---
LAHORE: Production of rice, cotton and maize will decline by around 30 to 40 per cent if the government reduces electricity supply to the agriculture sector. The government announced on Thursday a formula to ease power outages across the country, according to which electricity supply to the agriculture sector would be stopped during peak hours from 5pm to 10pm.

Farmers and agriculturalists said that the government's decision of supplying electricity for eight hours only in the entire day for the agriculture sector would create problems. They said that water availability in canals has already dropped by 30-35 per cent and the farmers were running generators for getting ground water. Now, they said, they would have to face problems in running their generators as well. "Sowing of rice, cotton and maize is around the corner and water is the lifeline for the crops," said Agri Forum Chairman Ibrahim Mughal.

"The farmers have to rely on tube wells for extracting ground water," he said. Mughal said that tube wells could be run on diesel, but it is a very expensive fuel which would increase the input cost of farming. The Punjab Agriculture Department and the Ministry of Food and Agriculture (MINFA) have set the target area at 3.5 million acres for rice, 6.2 million acres for cotton and one million acres for maize. However, if electricity supply is suspended or reduced to the farmers, there would be about 20 to 30 per cent decline in the sowing area. "Obviously, a decline in the sowing area would have more impact on production," said Kissan Board Pakistan President Farooq Mayo.

He said prices of diesel are increased on monthly basis and under such conditions it is not possible for the farmers to achieve the sowing targets. He said sowing would decline by around 35 per cent. Ghulam Muhammad, an agriculturist from Rahim Yar Khan, said that the government has directly threatened the cash and food crop by reducing electricity supply to the farmers. He said it was surprising that the government had taken such a decision, which would only have a negative impact on the agriculture produce.

"The farmers are already facing black-marketing of fertilizers and pesticides and now they have to run to purchase expensive fuel," he said. The policy makers have deceived the government through such decisions. "It would only bring a bad name for the government," he said.