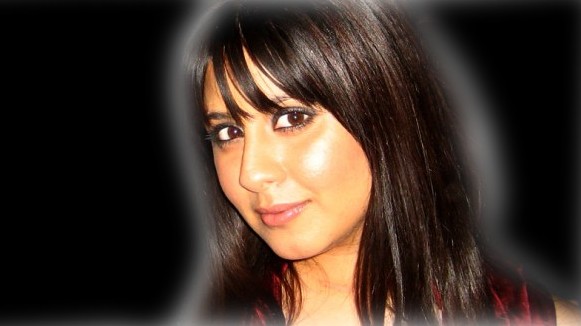 ---
For those of us who grew up in the 1990s, Bollywood movies still conjure up memories of Madhuri Dixit flashing her 1,000-watt smile onscreen. But such films also evoke nightmares of the ghastly three-inch thick foundation caked onto her face. Luckily, today we belong to a world of high definition television and as a result, cosmetics companies have worked hard to provide us with weightless formulations that have made Madhuri Dixit's frightful foundation a thing of the past.

However, even with the natural, dewy make-up available these days, many women still struggle with foundation due to one key difficulty - they do not know how to choose the correct colour for their skin tone. Foundation was created to provide a flawless finish to one's skin. But, as many of you may have noticed in your friends' profile pictures on your favourite social networking site, this is not always the case. Choosing the right shade is not just about colour, it's crucial to match the undertones of your skin.

Foundations colours range from pink (cool) to yellow (warm) tones and an inaccurate undertone match can change the look of your foundation under different kinds of lighting. We are sure none of you want to look washed out, unnaturally tanned or even jaundiced as though you caught Hepatitis A from the local puri stand. To determine your undertone, some make-up artists suggest examining the veins on the inside of your wrist. Blue veins suggest a pink undertone while green indicate yellow. Veins that appear bluish-green fall under neutral tones. If you're still not convinced, inspect your freshly washed face against a white towel in the bathroom mirror.

The contrast of the towel against your skin will emphasize any pink or yellow tones. After you have ascertained the undertone of your skin, a colour match can be made. Pick out three ascending shades of foundation in your colour and undertone range and swipe a line of each on your cheek near your jaw. Cultural pressure may tempt you to choose a shade that's lighter than your own skin tone. Ladies, this is usually glaringly obvious no matter how much you convince yourself its not. Embrace your natural skin colour - in the 21st century tan and fair are equally beautiful. Choose the one swatch out of the three that disappeared almost completely into your skin.

Apply the best colour match to your entire face and inspect it after a few hours. Natural body oils and moisturizer emollients cause foundation shades to oxidize throughout the day. As a result, your face may later look orange-y or chalkier, with the line between your neck and jaw growing more visible. If the tone changes from when you first applied it, try another brand or formulation. The final step is to test your foundation with your staple blush and lipstick. Foundation is not an accent; it is the base for the rest of your makeup.

If your foundation is glaringly imperfect, your phenomenal eye-makeup will go unnoticed. Trust us, spending a little time searching for the right shade is worth it. Beauty may be in the eye of the beholder, but the kind of foundation you choose can tip the balance in your favour. One last tip: the scorching Pakistani sun will change your skin colour from season to season - some may tan slightly while others darken several shades. Any foundation that looks fabulous in the cooler months may appear ashy come July. Do yourself a favour and look into a second foundation for warm weather. You'll save yourself the hassle of having to untag all your Facebook photos this summer.

Maria Saadat is author of the popular desi beauty site Lipstick Masala.
COMMENTS (3)
Comments are moderated and generally will be posted if they are on-topic and not abusive.
For more information, please see our Comments FAQ