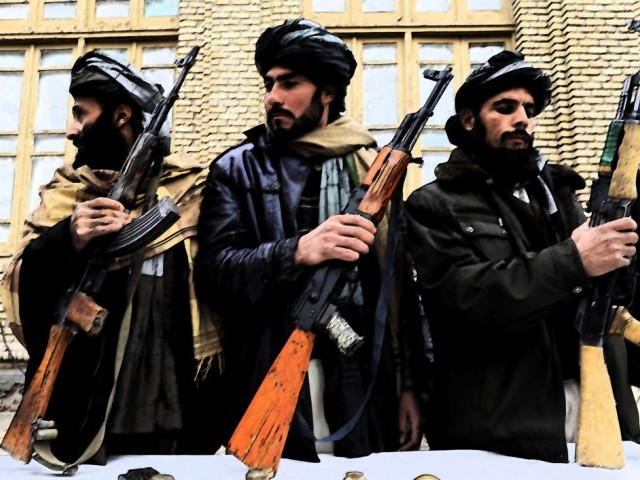 ---
ISLAMABAD:



Amid reports of talks between the Taliban and US, vehemently denied by both quarters, Taliban insiders have confirmed that the group is facing mounting pressure to join the intra-Afghan dialogue as concerns grow about the beginning of a new fighting season.




The Taliban usually launch their spring offensive as the weather warms up in Afghanistan, however, this year the country's security forces would have to face the challenge on their own as the US and its Nato allies have withdrawn most of their troops after ending their combat mission.

According to an insider, senior Taliban leaders have been involved in marathon consultations in the past few weeks on how to respond to suggestions of peace talks as they believe the Afghan ruling coalition's leaders do not have the "powers and capability to take decisions independently and lack consensus on the dialogue process."

The conundrum

Although President Ashraf Ghani has been pleading for peace with the Taliban since taking oath last year, there has been no serious or visible move to push for dialogue.

The Afghan High Peace Council, which has a mandate to initiate talks with the armed opponents, is practically ineffective as its chairman, Salahuddin Rabbani, is now the country's foreign minister and President Ghani is yet to appoint another chairman. It seems the Afghan government does not have a clear policy on pushing for dialogue and all statements are just rhetorical.

Meanwhile, the Taliban continue to pursue their policy of not talking to Afghan leaders. Such stubbornness will not be helpful and will pave the way for foreign intervention in Afghanistan's affairs.

They must realise that agreements brokered by outsiders in the past have pushed the country to civil wars, like the 1993 Islamabad Accord which failed to work and thousands were subsequently killed in factional fighting in Kabul.

A neighbour's helping hand

Pakistan's role as a facilitator is considered very important by the US, Afghanistan and most of the Taliban. Afghan officials are now anxiously waiting for what they call Islamabad's "practical steps" to bring the Taliban to the negotiation table.

Pakistani lawmakers have advised the government to reciprocate the steps the new Afghan government has taken to address Islamabad's concerns on several key issues. Awami National Party's Senator Afrasiab Khattak has urged his country to honour its commitments made during President Ghani's visit in November.

"Afghans have passed a difficult winter as there had been fighting. There are concerns about renewed fighting in March or April. It is the Pakistani government's responsibility to help its neighbouring country and to stand beside it as terrorism is a common enemy," Khattak told The Express Tribune.

Pakistan Peoples Party's Senator Farhatullah Babar has similar views. While referring to the rejection of a weapons offer from New Dehli, sending Afghan cadets for training to Pakistan and setting up a special economic zone for Pakistani entrepreneurs, Babar said these are huge confidence building measures taken by Afghanistan and must be reciprocated to improve ties.

"If we fail to do so, we risk the alienation and political isolation of Ashraf Ghani in his own country, resulting in a new bout of civil strife with grim consequences for Pakistan," said Babar.

Talks or no talks?

Earlier this week, a section of the international media reported the Taliban were scheduled to hold talks with the US in Qatar. The US, the Taliban and a spokesperson for Ghani all refuted the reports. "We are sure that no talks happened.

We are not expecting such things from the international community and we are sure that they will not," Ajmal Abidi, the presidential spokesman in Kabul, told Voice of America.

However, sources close to the Taliban said the group and the US have been involved in indirect talks with the help of Qatar and some Europe-based Taliban sympathisers.

Nazar Mutmayeen, an Afghan writer on Taliban and security issues, said that the Taliban could join intra-Afghan dialogue at a later stage after resolving all their issues with the Americans.

Published in The Express Tribune, February 21st, 2015.
COMMENTS
Comments are moderated and generally will be posted if they are on-topic and not abusive.
For more information, please see our Comments FAQ