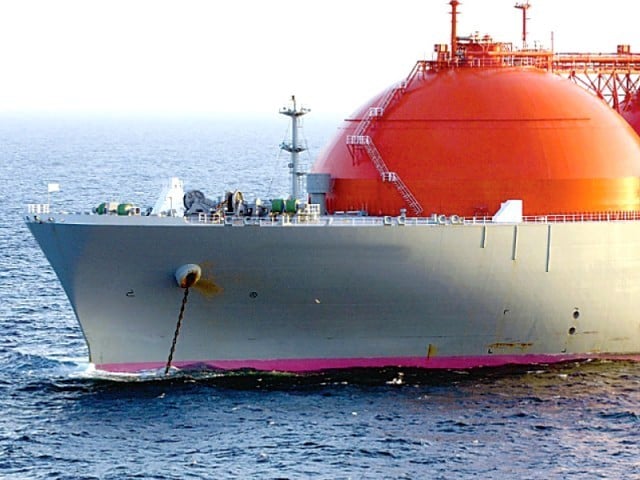 ---
ISLAMABAD:



In a major breakthrough, Pakistan has managed to secure a $21 billion long-term contract from Qatar to supply liquefied natural gas (LNG) at a highly attractive price, a move that is likely to help alleviate some of the severe, chronic shortages of natural gas in the country.




Under the terms of the agreement, Qatar will supply Pakistan with 500 million cubic feet per day (mmcfd) of LNG under a pricing formula that translates to a current price of LNG of $7 per million British thermal units (mmbtu), a price lower than that paid even by Indian importers, who are currently paying close to $9-$10 per mmbtu.




The government has not clarified what the pricing formula is, though LNG contracts are typically priced at a 10-15% discount to Brent, the global benchmark of crude oil. The price does not include the cost of shipping the LNG to Karachi, which can be substantial.

While the new deal is likely to be a welcome injection of supply into the national gas grid, it will not come close to solving the overall natural gas shortages which have crippled large parts of the economy. Pakistan's total production of natural gas is currently close to 4,000 mmcfd, while demand is closer to 6,000 mmcfd. The 500 mmcfd from Qatar would, therefore, only fill about a quarter of the current shortfall.

The $7 per mmbtu price, while attractive relative to where the overall LNG market stands, is still more expensive than the $5 per mmbtu the government would currently have been paying had the Iran-Pakistan gas pipeline been fully built and operationalised by now. Price differences between LNG imports and pipeline gas are natural: the price of the LNG includes the cost of chilling it down to minus 170 degrees Celsius, whereas pipeline gas does not have that cost.




The United States has been pressuring Pakistan to import LNG from Qatar, even though gas from Iran would be cheaper because Washington wants to sustain sanctions pressure against Tehran in order to dissuade it from developing nuclear weapons. Several US and European oil companies also have a presence in the Qatar petroleum and natural gas industry.

At a meeting of the Cabinet Committee on Energy on February 12, Prime Minister Nawaz Sharif had been informed that the agreement with Qatar Gas had been finalised and that the price was set at a level lower than the ones paid by other countries in the region. Other countries had also expressed an interest in supplying LNG to Pakistan, but Qatar is the closest large supplier, which would reduce shipping costs significantly.




The LNG import terminal at Port Qasim, being constructed by Engro Elengy, a subsidiary of the Engro Corporation, is expected to be completed by March 10, ahead of its March 31 contractual deadline. Two ships carrying 50,000 tons of LNG are expected to then start arriving at Port Qasim each month initially, a pace that would slowly be increased to four ships a month.

Meanwhile, the petroleum ministry is negotiating with the industry association of Compressed Natural Gas (CNG) retailers for the sale of the first shipment.

Given the precarious finances of the energy sector, particularly with respect to the power sector, the government has tried to create a mechanism that would ensure a smooth flow of payments to LNG suppliers. At current prices, each LNG shipment would cost $30 million, which would be paid directly by the finance ministry to Pakistan State Oil, the importing entity, which would then pay Qatar Gas. The payments the finance ministry makes would be deducted from the subsidy payments it owes to independent power producer (IPPs).

The IPPs would be required to provide standby letters of credit of between $20 million and $60 million and an operative letter of credit for one months' supply of gas utilisation of $10 million to $30 million to PSO.


Published in The Express Tribune, February 20th, 2015.
COMMENTS (10)
Comments are moderated and generally will be posted if they are on-topic and not abusive.
For more information, please see our Comments FAQ