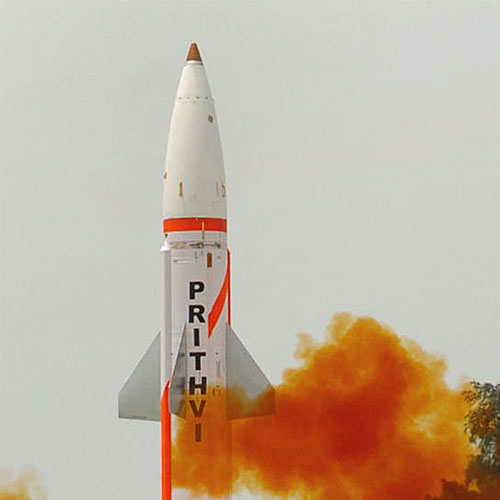 ---
CHANDIPUR: India test-fired nuclear-capable Prithvi-II missile from a test range at Chandipur, Odisha on Monday, The Times of India reported on Thursday.

The missile was test-fired several times earlier and has a strike range of 350 kilometers.


RELATED POST: India test fires nuclear capable missile from Odisha


The Prithvi II missile was inducted into India's Strategic Forces Command in 2003 and is the first missile developed by DRDO under India's IGMDP (Integrated Guided Missile Development Program). It is capable of carrying 500 to 1000 kilograms of warheads according to The Hindu.

On January 31, India also succeeded for the first time in using a mobile launcher to test-fire a long-range missile capable of delivering a nuclear warhead deep inside rival China.


RELATED POST: India tests long-range missile from mobile launcher for the first time


Although the launch was the third test of the Agni V missile, it was the first time the weapon was fired from a so-called canister mounted on a truck rather than from a concrete launchpad used in previous trials. The new delivery mechanism gave the armed forces increased operational flexibility.