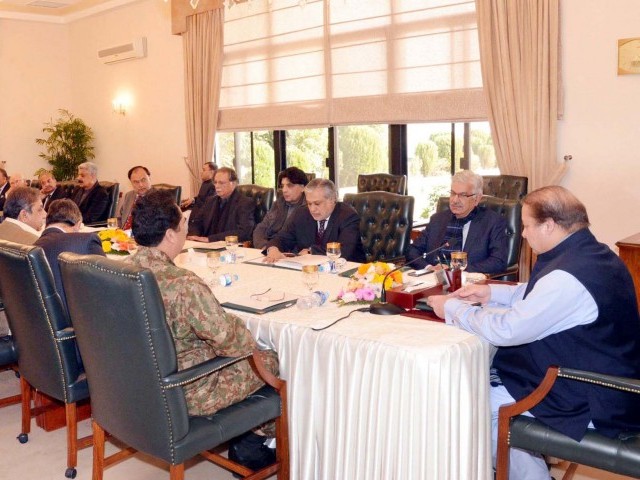 ---
ISLAMABAD:



A number of minority representations, including lawmakers of the Pakistan Muslim League-Nawaz (PML-N), expressed their dissatisfaction over being completely ignored by the government in the process of devising and implementing the National Action Plan (NAP).




"End to religious extremism and protection of minorities will be ensured", is how the point number nine in the 20-point NAP reads. The ruling party even did not take input of its own lawmakers representing the non-Muslims in parliament during the process, a group of these legislators told The Express Tribune.

Chela Ram Kewlani, a rights activist, said a large number of Hindus and other minorities are being targeted in the ongoing terror activities across the country, but he is shocked to note that there is not even a single minority member who can represent the community in the government-formed Action Plan Committee. As a result, he said, desperation and anxiety level is on the rise.

Terming the counter-terrorism a complex and sensitive task, he said absence of representatives from the affected communities in the decision-making process made it harder to defeat terrorism.

"We consider the attacks against minorities, forced conversions and marriages as dangerous internal security threats," he added.




When approached, the ruling party's MNA Dr Ramesh Kumar Vankwani said he is not part of any forum or body which is overseeing the implementation process of the NAP. However, he stated that his party is doing the right thing and he has faith in the party leadership. "Our party takes us into confidence in minority-related issues but in this specific case [NAP] he could not get audience," he affirmed.

Dr Heman Das, who represents Jamiat Ulema-e-Islam-Fazl (JUI-F), one of the allies of the government in the upper house of parliament, told The Express Tribune that he was not consulted and his party leadership would be in a better position to say something on this point.

Dr Ramesh, who is also chairman of the Pakistan Hindu Council and represents his community in many cases in the apex court, said he conveyed this to PM Nawaz through Federal Finance Minister Ishaq Dar that representation of minorities in the process would send a positive message to the world.

"We have confidence in our party leadership. I discussed this matter with Speaker National Assembly Sardar Ayaz Sadiq and he advised me to talk with Senator Dar," he added. Dar did not reply when contacted for comments on this issue.

Dr Ramesh further said, "It is true that we have no representation in the process but the party leadership is very kind to us," adding, "We are much loyal to Pakistan and we have confidence in our political parties that they will protect us."

Published in The Express Tribune, February 19th, 2015.