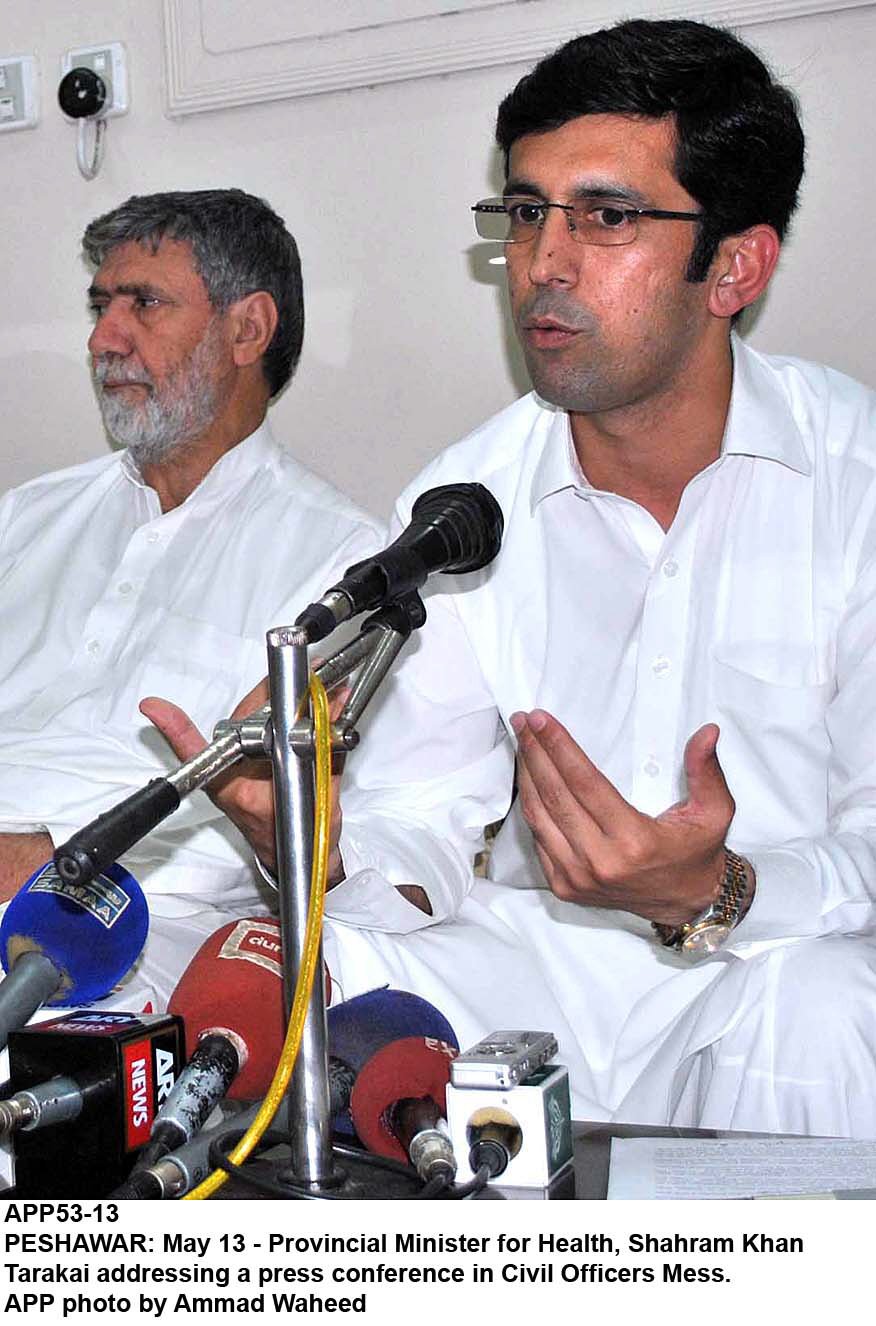 ---
PESHAWAR: To counter iodine deficiency in people, Micronutrient Initiative (MI), a non-profit, has urged the provincial government to formulate legislation to make the use of iodised salt compulsory.  

MI, an organisation that is working to eliminate vitamin and mineral deficiencies in developing countries, organised a debate in this regard on Tuesday. Minister for Health Shahram Khan Tarakai, health department officials, MPAs and doctors attended the discussion.




MI Pakistan Director Dr Tausif Akhtar informed the participants that iodised salt is available across the country and there has been a reduction in the rate of various diseases caused by iodine deficiency.

According to Dr Akhtar, only 17% of the country's households used iodised salt in 2001, however, the figure had grown to 70% in 2011. He said at the moment 64% of Khyber-Pakhtunkhwa's (K-P) population uses iodised salt. Dr Akhtar said deficiency of iodine in the body can inhibit brain growth as a result of which children can lose 13 IQ points.

"Some people are reluctant to use iodised salt even though our neighbouring countries, including Afghanistan, Iran and Saudi Arabia, have passed legislation making the use of iodised salt compulsory,"
he said. Dr Tausif added Gilgit-Baltistan and Sindh have already passed the relevant laws and urged the K-P government to do the same immediately.

Special Adviser to the CM, Dr Mehar Taj Roghani, said apart from iodine deficiency, Vitamin A deficiency has also been found in children, leading to blindness and increasing the risk for measles. Dr Roghani added the government would legislate following thorough research into the matter.

Health Deputy Director Dr Janbaz Afridi said once the laws are passed, production companies will be required to add iodine to salt and the government will be responsible to ensure quality.

Minister for Health Tarakai appreciated MI's suggestion and asked the organisation to hold sessions with the health department on the matter. He also stressed on creating awareness. "Legislation requires time and it may take a month or two but if awareness campaigns are held, masses will be ready to adopt the government's directions," said Tarakai.

According to the World Health Organization, iodine deficiency is one of the main causes of impaired cognitive development in children, while serious iodine deficiency during pregnancy can result in stillbirth, spontaneous abortion, and congenital abnormalities such as cretinism.

Published in The Express Tribune, February 18th, 2015.