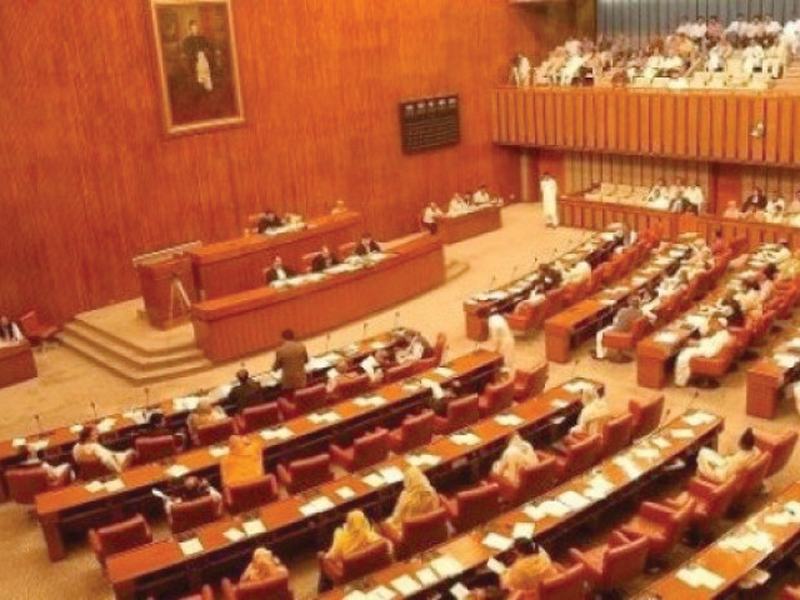 ---
ISLAMABAD: Prime Minister Nawaz Sharif on Wednesday awarded tickets to candidates who would be contesting the March 3 Senate polls from the platform of ruling PML-N.

The selection is a combination of old and new faces to Senate, two among them are former military generals. The Election Commission of Pakistan (ECP) will receive nomination papers on Thursday and Friday and conduct scrutiny on Feb 16 and 17.

A total of 52 seats will be contested across the country to replace the outgoing members who will be completing their six-year term this March.

Four PML-N retiring Senators Raja Zafarul Haq, Pervaiz Rahid, Professor Sajid Mir and Mushahidullah Khan have once again been given tickets from the PML-N stronghold of Punjab where the party is expected to grab hold of all the 11 seats.

Besides Mushahidullah, who originally belongs to Sindh, secretary general PML-N Sindh chapter Nehal Hashmi has also been accommodated on Punjab quota. Under the law a person should be registered as a voter in the province from where he/she has to contest Senate polls. Voters' list is frozen the day election schedule is issued.

Others who were awarded tickets from Punjab are Chaudhry Tanveer, Prime minister's advisor Dr Asif Kirmani, ex-chairman Pakistan Steel Mills Lt Gen (Retd) Abdul Qayyum and Dr Ghaus Niazi. Begum Najma Hameed and Kiran Dar have been given tickets on reserved seats for women.

Iqbal Zafar Jhagra, a senior leader of PML-N from Khyber-Pakhtunkhwa (K-P) has been awarded ticket from Islamabad on the general seat while Dr Raheela Magsi has been given ticket for the reserved seat for women from the federal capital. Jhagra had also applied from K-P.

A retired general, Lt Gen Salahuddin Tirmizi has been given ticket from K-P. PML-N had received a total of 10 applications for the party ticket from K-P. From Sindh Syed Zafar Ali Shah will contest polls on PML-N ticket. PML-N is fielding a total of nine contestants, some as covering candidates, from Balochistan.

The ticket holders include Sardar Yaqoob Khan Nasir, Ameer Afzal Khan Mandokhel, Mir Nematullah Zehri on general seats.

Dhanaish Kumar will be the PML-N contestant on the seat reserved for minorities and Kalsoom Perveen for women reserved seat. The PML-N had a total of 34 applicants from Balochistan.

Ruling PML-N had a total of 16 members in Senate, eight of them retiring now. The party is in tough competition with the Pakistan Peoples Party (PPP) to become single largest party.

Published in The Express Tribune, February 12th, 2015.
COMMENTS
Comments are moderated and generally will be posted if they are on-topic and not abusive.
For more information, please see our Comments FAQ