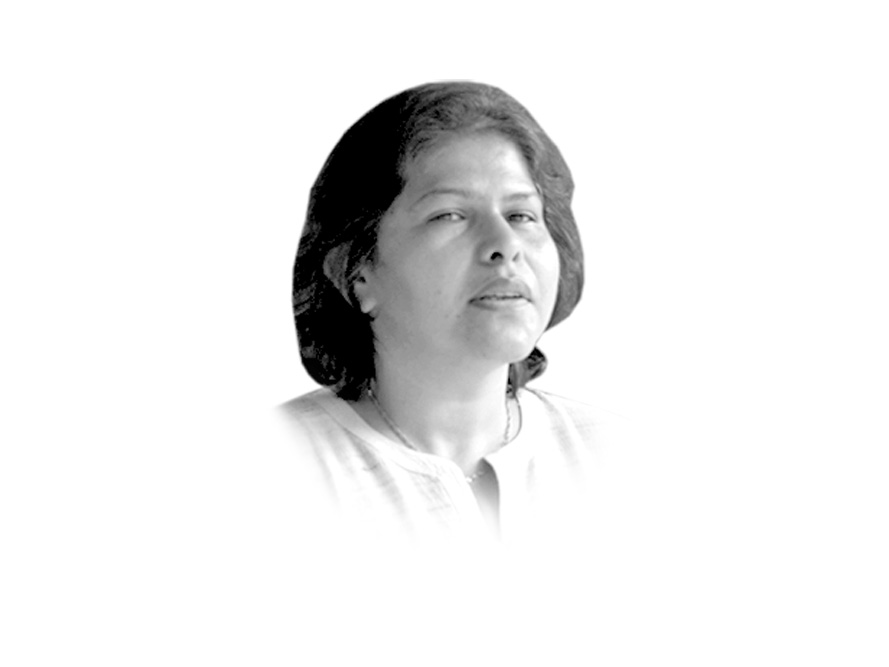 ---
It almost seems that we have awakened to Saudi Arabia's role in Pakistan. Or perhaps, we have found the strength and space to question an old relationship that was a boon for some and a bane for others. Suddenly, every media group seems to be scrambling to report Saudis hunting in Sindh and Balochistan. In one particular programme, a guest speaker was reminded of threats to Pakistan's sovereignty posed by the visitors. Needless to say, the discussion was comical as the anchor and guests all pretended as if the hunting was happening for the first time. As usual, many are looking at the political government with accusatory eyes. Surprisingly, no one seems to mention that Riyadh paid $500 million to the US for the F-16s in the PAF or that it bailed out the Pervez Musharraf regime by taking responsibility for Nawaz Sharif's exile. This certainly does not give any authority to the Saudis to plunder our resources or conduct illegal activities, but it is vital to remember the context.

The Saudis are partly right when they claim that they gave money to Pakistani religious groups with the Pakistan government's consent. If people could be reminded, Saudi Arabia did more than give money. It also helped with some of the groups, like negotiating with the leader of one of the terrorist outfits and paying him on our behalf to calm him down. But it is also a fact that there were occasions when Riyadh paid militants without Islamabad's permission. If the Saudi authorities think hard, they will remember 2011-12 when the PPP government requested it to withdraw the ambassador who was caught dishing out money to militants.

Personally, I have just one question: why this sudden hue and cry? I remember a time a few years ago when an information ministry consultant informed me that my remarks about Saudi Arabia were expunged from proceedings of a discussion in Islamabad as it would be harmful for my interests. How does one explain this sudden openness?

It is possible that someone has realised that with oil wealth reducing, Saudis may not remain generous patrons and, therefore, are expendable. Perhaps, as some like to argue, since the military wants to eliminate terrorism, it is quietly creating space for people to speak up. After all, why would a federal minister suddenly feel the urge to criticise Riyadh's role? However, many would consider the criticism as Pakistan crossing the Rubicon and abandoning burdensome relations. There is certainly a movement, but it also tends to hide much more that is there. For instance, is Saudi Arabia the only culprit when it comes to funding? What about others, like Qatar, the UAE and South Africa? Rulers of the Gulf States have huge palaces in southern Punjab where they come for hunting, from birds to homo sapiens. We were always happy to provide them services in return for small change. Interestingly, South Africa, which does not even have a palace, has emerged as an important source for private financing of militants. Of course, the difference is that Pretoria is not officially linked with this business. The country is a favourite destination for specific groups whose leaders and workers travel regularly to raise resources.

The right to protest the Saudi role notwithstanding, the entire conversation tends to hide more than it reveals. Suddenly, the army of anchors has drawn attention away from other sources of funding, including internal ones. Talk to any of the safe militant groups and they will tell you that Karachi is one of the major collection points followed by Lahore, Faisalabad, Gujranwala and Sialkot. Ask any reasonable terrorism expert in town and he/she will tell you how voluntary contributions added to militants' resources. The entire land mafia in the country is linked with one militant group or the other, which play a central role in landgrabbing. For over a couple of decades, the smaller power centres in every city and neighbourhood sought help from militants to strengthen themselves vis-a-vis their opponents. Religion and violence were central to power re-negotiation. The Pakistani diaspora is another source of financing. The bulk of the money does not even come through official channels but is shipped home from abroad by jet-setting clerics. And thank the stars for hawala operations.

The combination of unaccountable madrassas and friendly militants will only perpetuate the problem. Why should we imagine that an announcement of change in policy would clean society of radicalism that forms the basis of militancy? We have shied away from addressing the madrassa issue. Notwithstanding the fact that not all seminaries are linked with militancy, these are ideological warehouses that market a certain ideology and are used to attract funds most of the time. Why would anyone object to philanthropic causes of financing educational institutions allegedly meant for the poor? Not all madrassas cater to the poor. There are those in larger urban centres that even offer air-conditioned accommodation to those who can pay for it.

Let me make it very clear that I am not suggesting closing down or banning madrassas. The entire private sector education area must be regulated properly because militant organisations have penetrated into the private English-medium school system as well. Madrassas, in fact, should be taken away from the ministry of religious affairs or the interior and should be put under the education ministry and treated like other educational ventures. In madrassas, the issue is not the lack of English or the curriculum but the manner in which things are taught. Also, they are used to raise funds with little accountability regarding expenditure.

It will be worthwhile remembering that we are talking about over three decades of radicalism that has taken roots in society. The social factors that created this remain unchanged. The alternative plans are few and far between. Unfortunately, the state will have to take a lead role in changing the scene as the civil society is fairly weak despite the claims we make about its strength. The majority of people wait for a cue from the state as they have done in the case of Saudi Arabia. Only with the nod from certain quarters have people begun to speak about what they always knew.

Published in The Express Tribune, February 12th,  2015.

Like Opinion & Editorial on Facebook, follow @ETOpEd on Twitter to receive all updates on all our daily pieces.