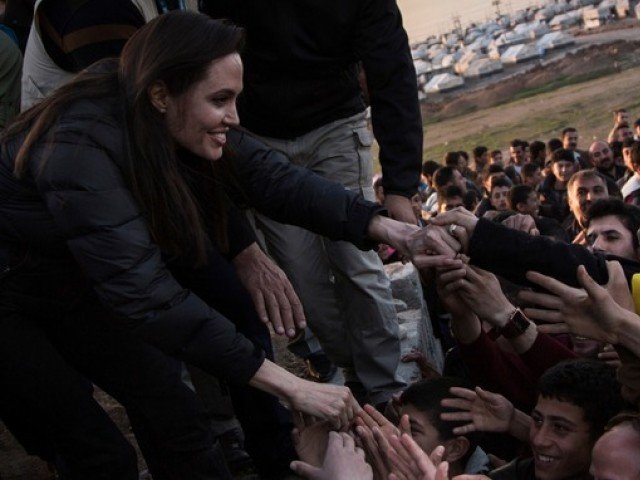 ---
Hollywood actor and special envoy for the UN High Commissioner For Refugees (UNHCR) Angelina Jolie Pitt opened UK's first academic centre to fight violence against women in conflict-hit areas. 

London School of Economics hosted First Secretary of State William Hague and Jolie to launch Women, Peace and Security centre which will focus on the empowerment of women and the ending of impunity for sexual violence in armed conflict.

"I am excited at the thought of all the students in years to come who will study in this new Centre; there is no stable future for a world in which crimes committed against women go unpunished, the Hollywood actor said.

"We need the next generation of educated youth with inquisitive minds and fresh energy, who are willing not only to sit in the classroom but to go out into the field and the courtrooms and to make a decisive difference," she added.
COMMENTS
Comments are moderated and generally will be posted if they are on-topic and not abusive.
For more information, please see our Comments FAQ