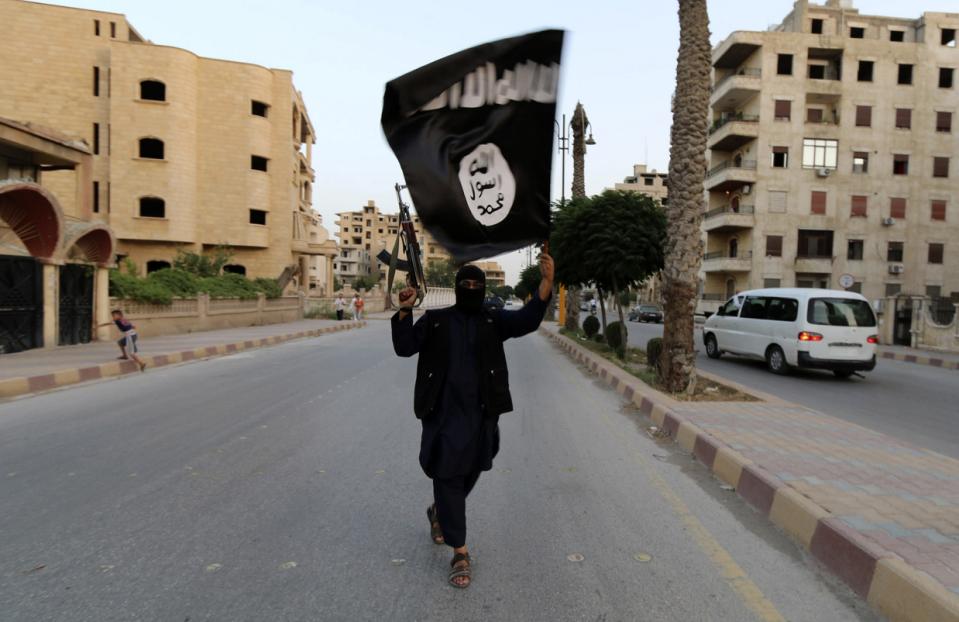 ---
ISLAMABAD: Senior militant commander Mullah Abdul Rauf, alias Khadim, was killed in a US drone strike in southern Afghanistan on Monday weeks after he joined the ultra-orthodox militant group, Islamic State (IS), or Daish, as its deputy chief for the region.

"Mullah Abdul Rauf Khadim was killed along with four of his colleagues in Helmand province Monday morning," a Taliban leader told The Express Tribune requesting anonymity as he was not authorised to speak to the media. "A US pilot-less aircraft targeted a vehicle carrying Mullah Khadim in the Azan area of Kajaki district at 10am."

The deadly strike came after a Taliban delegation failed to convince Mullah Khadim to rejoin the militia, he added. Another Taliban leader added that negotiations with the estranged commander were ongoing and the US drone targeted him when he was heading for another round of talks.




Afghan security officials also confirmed Mullah Khadim's death which is seen as a serious setback for IS as he was the key figure behind efforts to recruit volunteers for the group in the region.

Mullah Khadim, 48, had served as the deputy head of the Taliban military commission and as corps commander of Kabul and Herat, Taliban sources said. Mullah Khadim, a former Guantanamo Bay inmate, was appointed deputy of IS last month for Khorasan region that includes Afghanistan and Pakistan – a development that had annoyed the Taliban. IS has appointed Hafiz Saeed Khan, another former Taliban leader, as its head for the region. The slain leader was influential among the Taliban fighters, especially in the Pashtun-dominated southern Afghanistan and that is why his defection was a source of concern for the Taliban leadership. He had developed serious differences with the Taliban leadership a few months ago and subsequently declared allegiance to IS, said the Taliban leaders familiar with him.

The Taliban leadership later removed him from his position and confined him to his home as he was suspected of promoting Salafi ideology, a Taliban leader said. Mullah Khadim was impressed by the Salafi school of thought during his detention at the US detention centre in Guantanamo Bay, where he used to meet Arab inmates.

Another Taliban leader said Pakistani authorities had raided his residence in Quetta some time ago but he had escaped to Helmand.

Mullah Khadim was freed from Guantanamo Bay in 2009 after seven years of detention and was shifted to Kabul under an arrangement with the government of then president Hamid Karzai. He had been under observation at a house in Kabul like other senior Taliban leaders, including Mullah Abdul Salam Zaeef and Wakil Ahmad Mutawakil.

He, however, escaped from Kabul and rejoined the Taliban. Later the Taliban leadership appointed him as deputy of the Taliban military commission and in-charge of the military commission for southern parts of Afghanistan.

Published in The Express Tribune, February 10th, 2015.
COMMENTS
Comments are moderated and generally will be posted if they are on-topic and not abusive.
For more information, please see our Comments FAQ