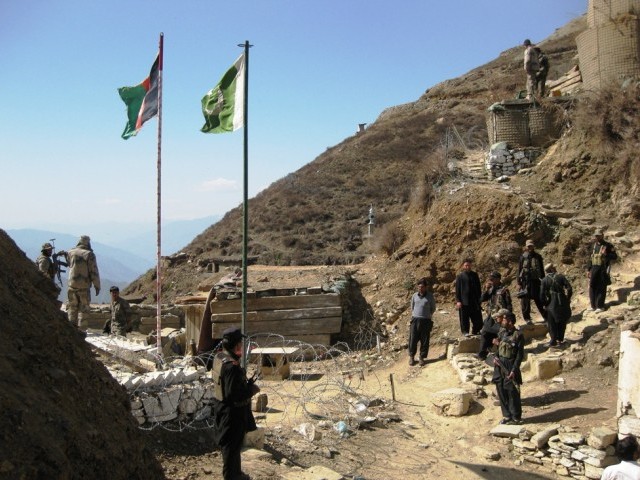 ---
JALALABAD: At least 18 militants were killed in a gun battle in a mountainous district of Afghanistan near Pakistan, police said on Thursday, in the latest fighting in the region since a Taliban massacre of school children in the nearby city of Peshawar late last year.

The operation was in rugged Nangarhar province, where Osama bin Laden once had a base in the Tora Bora cave network and which has been the focus of air strikes in recent months.

Since the Peshawar attack in December, Afghan forces have stepped up operations against a division of Tehreek-e-Taliban Pakistan, which claimed responsibility for the school killings and has bases in Afghanistan.

Azrat Hussain Mashriqiwal, a spokesperson for Nangarhar's police chief, said 26 militants were injured and four captured, including three Pakistani citizens in the fighting that ended on Wednesday.

One Afghan policeman was killed.

During the operation Afghan forces seized a cache of weapons and explosives from the insurgents, Mashriqiwal said.

"If we notice any insurgent activity in any district of Nangarhar, we are ready to launch operations against them," Mashriqiwal said.

The fighting was in Nazyan district, which borders Pakistan's tribal areas near Peshawar.

The Afghan Taliban on Wednesday said they had shot down a US Chinook helicopter, killing and wounding dozens of Afghan troops in Nazyan district during "an offensive by the puppet forces".

The report was denied by US military officials.
COMMENTS (7)
Comments are moderated and generally will be posted if they are on-topic and not abusive.
For more information, please see our Comments FAQ