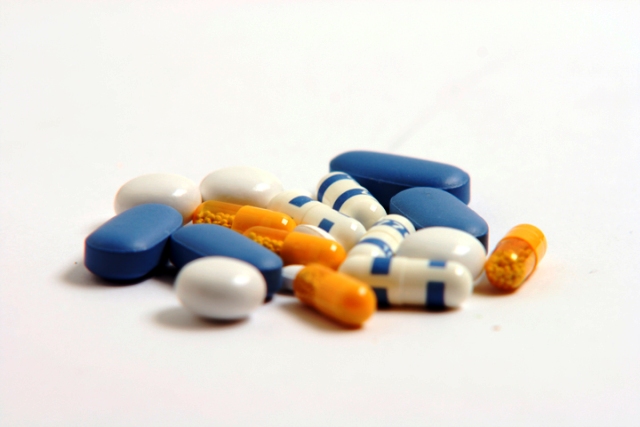 ---
KARACHI: Leading drug manufacturers have warned that the shortage of important drugs is getting worse in the country and it will have a trickling effect on life-saving medicines as well.

According to officials, the pharmaceutical industry has been facing uncertainty over the upcoming new drug policy, due to which there has been a shortage of essential drugs used for tuberculosis (TB) and epilepsy, along with different vaccines.

"Besides these essential drugs, there is likely to be a huge shortage of commonly used drugs including Paracetamol, Penicillins, NSAIDS and insulin," said a top official of a multinational pharmaceutical company, but asked not to be named.

"Any cut or a freeze in prices proposed in the new drug policy will make the companies that manufacture these drugs unviable," he said.

Speaking at a press conference on Wednesday, Pakistan Pharmaceutical Manufacturers Association (PPMA) Chairman Saeed Allahwala mentioned that some time ago 25 companies were producing medicines for TB. However, due to pricing problems, today only two companies are producing these medicines, hence the shortage of TB drugs in the market.

A majority of essential drugs are being supplied by multinational pharmaceutical companies. These drugs include most of the medicines used for TB, epilepsy and vaccines (for polio as well).

The official added they are concerned that overall the policy as drafted will have a negative impact and result in significant shortages of low-priced essential drugs and also on all imported drugs.

"The Drug Regulatory Authority in its draft of pricing policy, which is currently with the prime minister for approval, has proposed reduction of 45% in prices of scheduled drugs (15% interim adjustment withdrawal coupled with a cut of 30% for originator brands of scheduled drugs) despite the fact that in most cases the prices charged by MNCs are already lower than the regional average," added the official.

"It is incomprehensible. Why is this being envisaged when the prices of medicines are already acknowledged to be amongst the lowest in the world and the region?" asked the official.

He said for the first time a mandatory price cut of 30% is being proposed in the policy, and this is in addition to the rollback of the 1.25% per annum interim relief granted in November 2013 for only those selected products which had no price adjustment since 2001.

Even with the 1.25% interim relief, many essential drugs, including those for which cases are pending for many years, were marketed at a loss to ensure continued access for patients in Pakistan.

The proposed rollback and an additional 30% price cut will have the dual effect of substantially increasing hardship cases (in addition to the ones already submitted and awaiting the regulator's decision), making the sale of many more drugs unviable and also making the launch of new drugs difficult," the official remarked.




He was of the view that there is no basis for this mandatory 30% cut.

The only way to rationalise prices is to benchmark them with a basket of countries with similar socio-economic conditions and in the region, and/or rely on market forces to restrict price increases efficiently, suggested the official.

Research-based multinational pharmaceutical companies constitute 44% of the market in terms of volume and 40% in terms of value.

Published in The Express Tribune, January 23rd,  2015.

Like Business on Facebook, follow @TribuneBiz on Twitter to stay informed and join in the conversation.