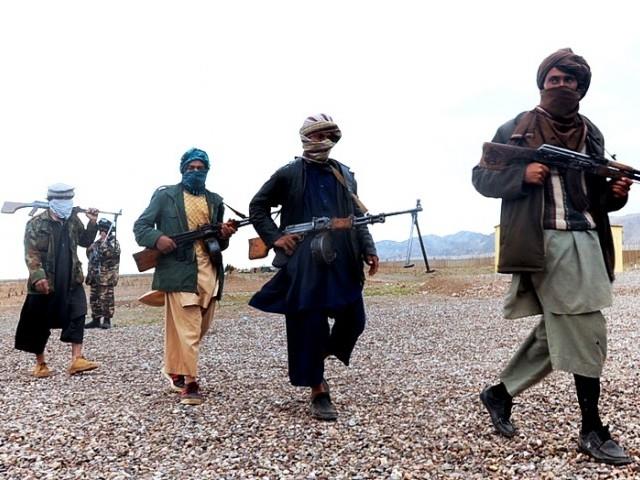 ---
ISLAMABAD: The Pakistani Taliban on Tuesday claimed responsibility for attacks on security forces in Bajaur tribal region and Shia Muslims in Rawalpindi.

Security sources said clashes in Bajaur left at least three soldiers and seven militants dead on Monday.

A group of heavily armed militants, hiding in the mountains, fired at the security forces during a search operation in Salarzai area, bordering Afghanistan, they said.

The security forces launched a counter attack and killed seven militants, the security officials confirmed.

A captain was among the three security personnel who died in the attack while two others were injured.

Spokesperson for the outlawed Tehreek-e-Taliban (TTP) Pakistan, Muhammad Khorasani, claimed responsibility for the attack and said the TTP fighters "killed six soldiers including a captain."

"We lost only one fighter," Khorasani told The Express Tribune via his Afghan mobile number.

Officials say that most of the militants had fled to Afghanistan and now operate from the border region.

"The fighting continued since morning until afternoon." the TTP spokesperson had said.

Bajaur had once been a stronghold of the Taliban militants and the security forces cleared most the areas from the militants during the 2008 operation.

However, militants are believed to be hiding in some of the rugged mountains, who carry out attacks on the forces.

On Monday, the security forces launched a search operation in Banda area of Bajaur where the clash took place.

Khorasani also claimed responsibility for a recent sectarian-motivated attack in Rawalpindi.

Police in Rawalpindi say that three Shia Muslims were shot late Friday after they were returning home from a religious gathering.

A police officer Abdul Razaq said that gunmen fired at a lawyer Fayyaz Hussain Shah, 40, and his nephews Mir Ghazi Shah, 20 and Mir Hamza Shah, 22, as they reached their home.

He further said Shah was active in his Shia community and was also a local leader of Pakistan Tehreek-e-Insaf.
COMMENTS (7)
Comments are moderated and generally will be posted if they are on-topic and not abusive.
For more information, please see our Comments FAQ