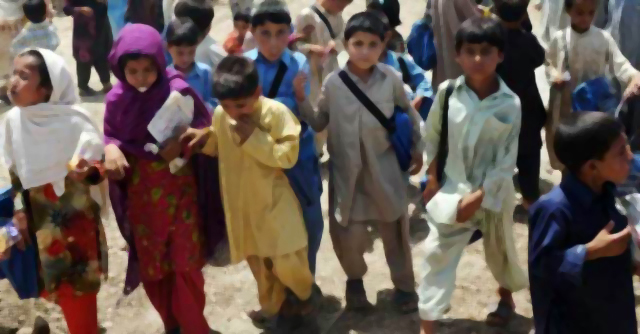 ---
FAISALABAD:



As many as lost 14 children were reunited with their families on Friday.




Child Protection and Welfare Bureau Officer Ali Abid Naqvi said the children had been taken in after they were found begging or collecting scrap from various parts of the city.

He said the rescued children included Ali Raza, son of Aslam, Sidra, daughter of Shehbaz, Shoaib son of Asghar, Abdur Rehman, son of Javaid, Zeeshan son of Mushtaq, Rashid son of Nazeer, Haidar Ali son of Javaid, Rizwan son of Ramzan, Waqas son of Subhan, Javaid son of Abdul Ghafoor, Ahmad Raza son of Ghulam Nabi, Muhsan son of Rafiq, Nabeel son of Jameel and Babar son of Safdar.

Naqvi said the children had either run away from home and had not been able to find their way or had been sent to work away from their hometowns and had quit work after being beaten by their employers.

He said there were 41 children being housed at the CPWB where they are being provided educational and vocational training. He said CPWB was making efforts to upgrade homes for homeless children. He said several new buildings were being constructed to house them.

Published in The Express Tribune, December 27th, 2014.
COMMENTS
Comments are moderated and generally will be posted if they are on-topic and not abusive.
For more information, please see our Comments FAQ