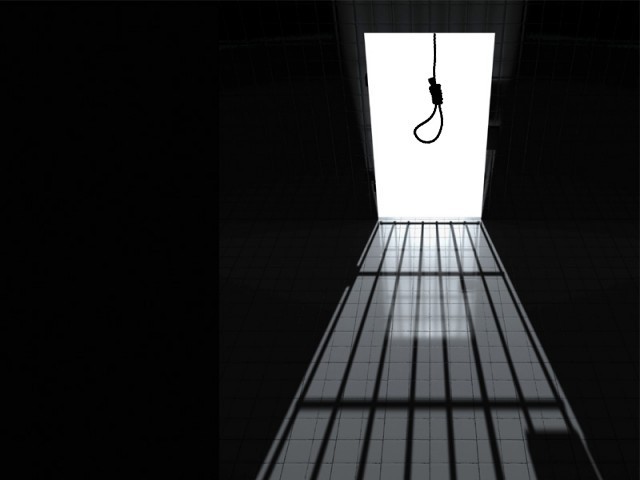 ---
LAHORE: The International Commission of Jurists (ICJ) urged the government on Saturday to immediately halt executions after two convicts were hanged on Friday following the lifting of a moratorium on death penalty in wake of the Peshawar carnage.

Asia Director Sam Zarifi called on the government to take swift action against those responsible for the attack according to international law rather than executing those on death row.  "Executing convicts is a poorly conceived response to popular demands for revenge," he said. Zarifi said the strategy was counterproductive as it did nothing to deter future attacks or secure justice for victims.

In a statement issued on Saturday the commission said Dr Usman was convicted of an attack on the General Headquarters (GHQ) in 2009 and Arshad Mehmood in connection with an assassination attempt on former president Pervez Musharraf in 2003. They were executed on Friday after Prime Minister Nawaz Sharif lifted a six-year informal moratorium on death penalty on Wednesday following the Peshawar carnage.

The ICJ said hundreds of convicts were at risk of imminent execution under Pakistan's broad based and routinely abused anti-terrorism laws. The commission noted that President Mamnoon Hussain had rejected the mercy petitions of 17 terror convicts on Thursday. The ICJ said Army Chief Raheel Sahrif had also signed death warrants of six people convicted by military courts for terror related offences.

Zarifi condemned the Peshawar massacre as a heinous act. He called on the government to forestall similar attacks by effectively implementing a comprehensive counterterrorism strategy formulated according to the Constitution and international human rights law. Zarifi said executing all those convicted under Pakistan's flawed counter-terrorism laws, following trials that fell short of international standards of fairness, dodged the real issues confronting the nation in its fight against terrorism. "The government should restore its moratorium on the death penalty and instead focus on an effective, realistic, and legal response to the very real threat posed by armed groups to the people," he said

The statement said the commission was opposed to capital punishment without exception as it violated the right to life and the right of not being subjected to cruel, inhuman or degrading punishment.

Published in The Express Tribune, December 21st, 2014.
COMMENTS (8)
Comments are moderated and generally will be posted if they are on-topic and not abusive.
For more information, please see our Comments FAQ