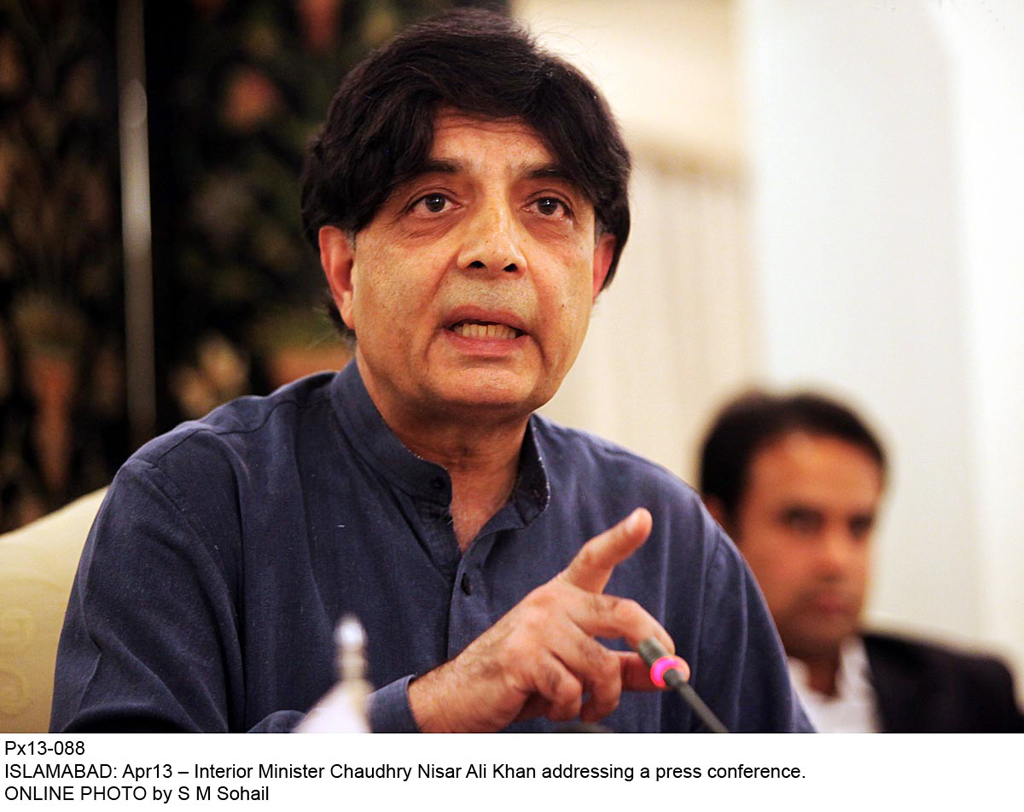 ---
ISLAMABAD: The parliamentary committee tasked to come up with a national action plan against militants decided on Friday to form a working group consisting of military and civilian experts to provide recommendation to counter terrorism.

The military and civilian leaders will form an action plan which will be then reviewed by the committee. After the committee approves the recommendations by the working group, the recommendations will be presented before Parliament.

At present, Interior Minister Chaudhry Nisar who chaired the committee, is conducting an in-camera briefing to committee about Prime Minister Nawaz Sharif's visit to the General Headquarters to meet army chief General Raheel Sharif.

After Prime Minister Nawaz Sharif's announcement to form a committee of all parliamentary groups for an anti-terror action plan in the wake of Tehreek-e-Taliban's attack on an army-run school in Peshawar which killed 148 people, the lawmakers met for their first meeting today.

Earlier, the representatives of all major political parties discussed the possible national action plan in Parliament to counter terrorism.

"If we fail to act now, people of Pakistan will say either our leaders are incompetent or they are cowards. If we don't act, somebody else will, and we will all be irrelevant and instead of our vision of becoming an Asian Tiger, we will be considered as a paper tiger," Senator Mushahid Hussain who is representing Pakistan Muslim League-Q in the committee said.

The following MPs are representing their parties to the committee: Dr Shireen Mazari, PTI, Federal Minister for Housing and Works Akram Durrani, JUI-F, Sahibzada Tariqullah, JI, Senator Rehman Malik and Qamar Zaman Kaira, PPP, Mahmood Khan Achakzai, PkMAP, Sheikh Rashid, AML, Anisa Zaib, PPP-Sherpao, Ijazul Haq, PML-Zia, Farooq Sattar and Senator Babar Khan Ghauri, MQM.

Officials of NACTA, intelligence agencies, ministries of defence and interior, military and National Crisis Management Cell are also participating in the meeting.

The meeting is being held in private with no media personnel allowed.
COMMENTS (4)
Comments are moderated and generally will be posted if they are on-topic and not abusive.
For more information, please see our Comments FAQ