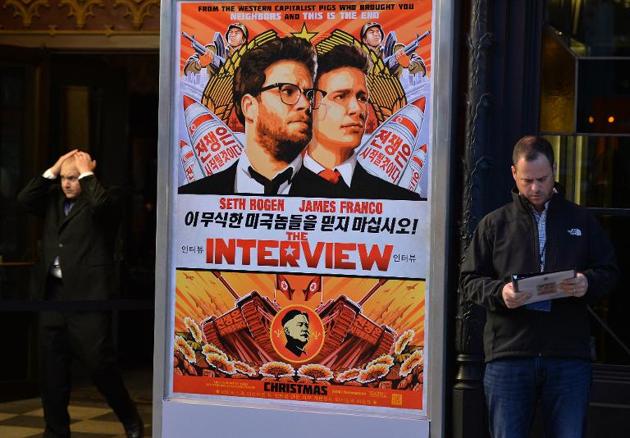 ---
Cyber attacks that ultimately prompted Sony Pictures to scrap the release of a madcap comedy about North Korea are a "serious national security matter," the White House said Thursday.


White House spokesperson Josh Earnest declined to confirm that North Korea was linked to the cyber attack on the movie giant over the planned release of "The Interview," about a fictional plot to assassinate North Korean dictator Kim Jong-Un.

"The president considers this to be a serious national security matter," Earnest added, saying the attack that saw hackers gain access to a trove of internal Sony documents and unreleased movies was carried out by a "sophisticated actor."

Sony cancelled the film's release after US theater chains said they would not screen "The Interview."

Skittishness about attending the movie followed threats by a hacking group calling itself GOP (Guardians of Peace), which invoked the September 11, 2001 attacks in an ominous warning to any moviegoers planning to see the film.


North Korea has denied involvement in the brazen November 24 cyber attack, which some experts said it could have been carried out by disgruntled workers or by supporters of North Korea furious over the movie.
COMMENTS
Comments are moderated and generally will be posted if they are on-topic and not abusive.
For more information, please see our Comments FAQ