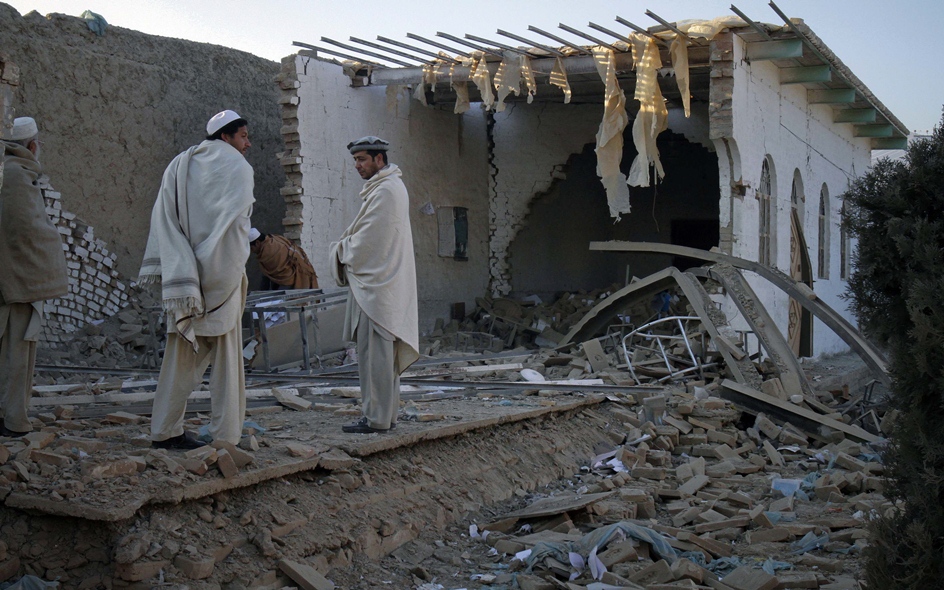 ---
KARACHI: A brief timeline of militant attacks on schools in Pakistan

October 27, 2014: Girl's school blown up in Bara. No injuries.

September 9, 2014: A girls' school in Bajaur agency, reconstructed after already being destroyed in 2010, was blown up again on the eve of International Literacy Day. No injuries.

January 9, 2014: Suicide bomber attempts to attack school in Hangu. He was thwarted by Aitzaz Hasan, a student at the school, who subdued him and died in the process, along with the militant.

July 7, 2013: A girls' school in Bannu was blown up by a 10kg explosive device. No injuries.

June 21, 2013: A suicide attack at a Shia medressah in Peshawar kills 15.

June 16, 2013: A female suicide bomber detonates herself on a bus transporting women students Sardar Bahadur Khan University in Quetta, killing 15, including herself.

October 9, 2012: School girl Malala Yousufzai was shot on a school bus by a Taliban militant in Swat.

September 13, 2011: Taliban militants ambushed a school bus in Mattani, a suburb of Peshawar killing four children and the driver.

December 14, 2010: One boy was killed and five others injured when a roadside bomb detonated as a school bus was passing by Charkha Khel, in the outskirts of Peshawar.