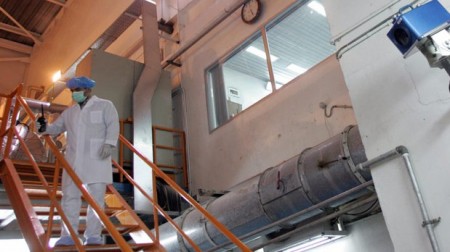 ---
NEW YORK: Envoys of six major powers have held the second round of talks to discuss new possible sanctions against Iran for refusing to negotiate on its nuclear program.

Ambassadors from  Britain, China, France, Russia, US and Germany have been meeting almost daily since last Wednesday.

The parties focused on the draft resolution by the United Nations, which was issued in January by the United States. The resolution consists of some changes, proposed by Britain, France and Germany.

The US is pressing for quick adoption of tough sanctions but Russia and China are still hoping that diplomacy will lead Iran to the negotiating table.

After three-hour talks, China's UN Ambassador described the discussion as very constructive and said that the six powers would meet again "very soon."