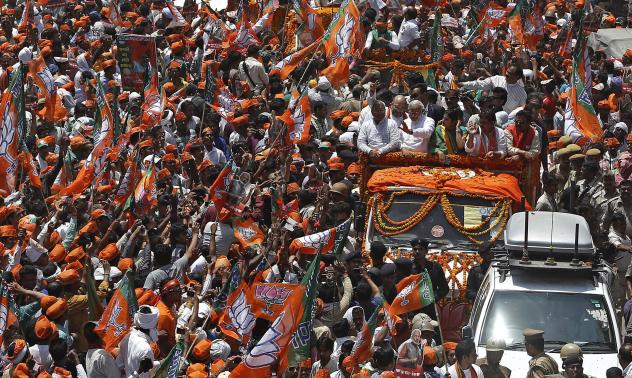 ---
LUCKNOW: A Hindu priest-turned-lawmaker vowed on Friday to convert hundreds of Muslims and Christians to Hinduism on Christmas Day, despite a police investigation into an earlier round of conversions.

Religious conversions in India are threatening to sow fresh discord as Muslim groups and opposition parties accuse organisations tied to Prime Minister Narendra Modi's ruling party of trying to undermine the nation's secular foundations.

This week, police said they were investigating a case in which Muslim slum-dwellers complained they had been tricked into a Hindu conversion ceremony in Agra, lured by the promise of cheap government rations and voter identity cards.

But Yogi Adityanath, a four-time member of parliament from the ruling Bharatiya Janata Party, said an even bigger ceremony to convert Muslims would be held in Aligarh as scheduled and that it was an entirely voluntary affair.

"We have been doing this every year for the past 10 years. It's not a conversion, its a homecoming," he said, adding that the families signing up for the ceremony were originally Hindus.

"These people talk of development, but are trying to create a rift in society," Hussain Dalwai, a Congress lawmaker said. The BJP denies any bias against minorities but says it opposes appeasement of any community.

"These conversions are just the beginning," warned Mulayam Singh Yadav, a leader of a regional group. "If this spreads to other parts of the country, there can be riots."

Published in The Express Tribune, December 13th, 2014.
COMMENTS (12)
Comments are moderated and generally will be posted if they are on-topic and not abusive.
For more information, please see our Comments FAQ