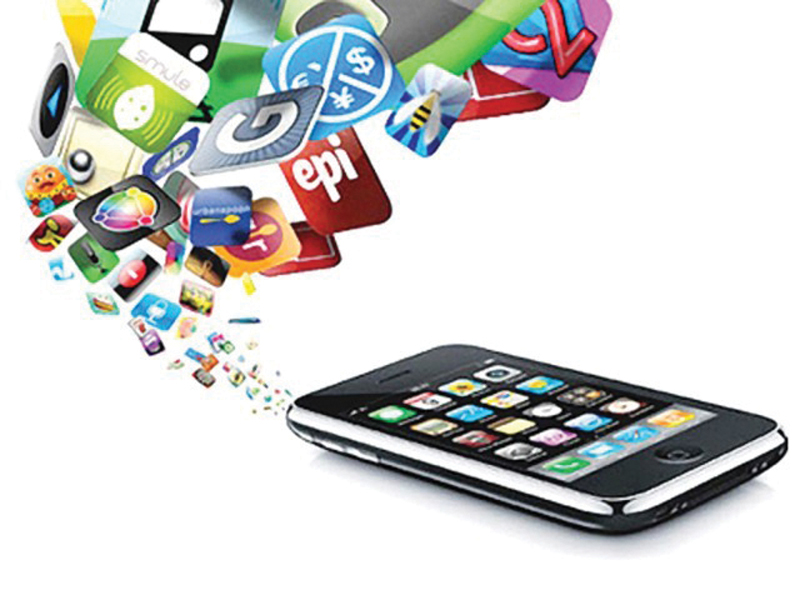 ---
KARACHI:



Pakistan may have embraced high-speed mobile broadband technology but it is yet to be fully translated into growth of locally developed solutions. However, the process seems to have started.




Jul Bujh, a locally developed smartphone application meant to control gas-powered water heaters (geysers), can help consumers save thousands on their utility bills while reducing gas consumption. This report will focus on TalLee, another locally developed solution with a range of potential applications.

The wireless device – similar to a more prevalent intercom service – is a GSM-based doorbell that prompts a phone call to one's mobile number after it has been rung. It can be configured according to particular needs through an Android application from anywhere in Pakistan.

Developed mainly for urban households where residents miss their visitors, the product has a much broader scope when it comes to applications, depending upon its use – personal, commercial and security uses are only a handful of examples.

"Being the youngest in my house, I am required to check the gate every time the doorbell rings. [Instead of an intercom with a wired connection] I wanted a solution that could call my cell phone," developer Rafi Imran Amjad told The Express Tribune, explaining how he first thought of the idea. Interestingly, Amjad is a media student, and not an engineer or a software developer.

With some guidance from people with engineering backgrounds, Amjad was able to combine his personal need and love for technology into what later became a promising startup, earning nationwide recognition.

Based in the federal capital, TalLee, which also won the 'Top Innovator' award at Islamabad Startup Weekend earlier this year, was the only company from Pakistan to be included in the Global Entrepreneurship Week (GEW) 50, 2014.

Released by the Kauffman Foundation, United States, the GEW 50 is an annual list that recognises promising new startups – less than a year old – from around the world through its Startup Open Competition.

In 2014, more than 600 eligible startups from 38 countries competed at the contest but the final list featured startups, including TalLee, from only 19 countries.

If he wins the GEW 50 competition, Amjad would make it to the Global Entrepreneurship Congress 2015 in Milan, Italy and meet entrepreneurs, investors and startups from across the world.

The background story

If the solution is 'my need', it is also the need of millions of other Pakistanis as Amjad recalled why he decided to develop the product.

A final year student of Mass Communications at National University of Sciences and Technology (Nust), Amjad explained the working of TalLee, saying that one can install a valid Sim card in TalLee and turn it on, which will connect the device to the GSM network just like a mobile phone does.

"It can be initially configured by connecting it to one's computer by a USB wire," the Advertising and Public Relations major said. "One can configure up to three preferred numbers for each of the two buttons it has.

"The in-built battery backup can go long enough to provide seamless connectivity during load-shedding."

The product's estimated cost appears to be slightly higher but Amjad wants to cut it down through mass production.

"We are in continuous search of investors who can invest in the company against a share in profits," Amjad said. "Higher investment would ensure higher production, which reduces the costs."

Regardless of how many investors TalLee can attract, the product already seems to have generated interest among potential consumers.

"We have received pre-orders without any marketing, thanks to word of mouth and the power of social media," Amjad said.

The writer is a staff correspondent

Variety of uses

The applications of TalLee are not limited to the function of a door bell that calls on one's mobile phone. It can be used for a range of purposes because of its wireless nature and GSM connectivity – the geographical reach.

It provides access control, through one's mobile phone, for security purposes. For example, a user can connect the device with their gates if it has an electronic lock. They can unlock the gate directly from their cell phone through an SMS or a short code.

If kept inside a house, the wireless device can help one with surveillance of children, left alone at home, and the elderly who are bed-stricken, says Amjad, the developer. "You can also call TalLee and talk to those at home," he said – it works both ways.

"We have designed TalLee in such a way that a single device becomes suitable for all sorts of uses, including indoor, outdoor, home and commercial," Amjad said.

It can be used by small home-based vendors who do not like their door bell rung every time a customer is there and shop owners who miss their customers during breaks. What makes the product even more interesting is the privacy aspect as the customers don't have to make this call from their personal number nor do they need to know the vendor's number.

TalLee can be used in hospital wards where the attendants of a patient can call the duty staff by calling on their cell phone. Similarly, room attendants at a hotel can be called directly bypassing calls made to receptionists.

Another major use of TalLee is on highways and motorways — people facing emergencies can call on-duty officials directly for help, bypassing conventional lengthy procedures.

Published in The Express Tribune, December 8th,  2014.

Like Business on Facebook, follow @TribuneBiz on Twitter to stay informed and join in the conversation.