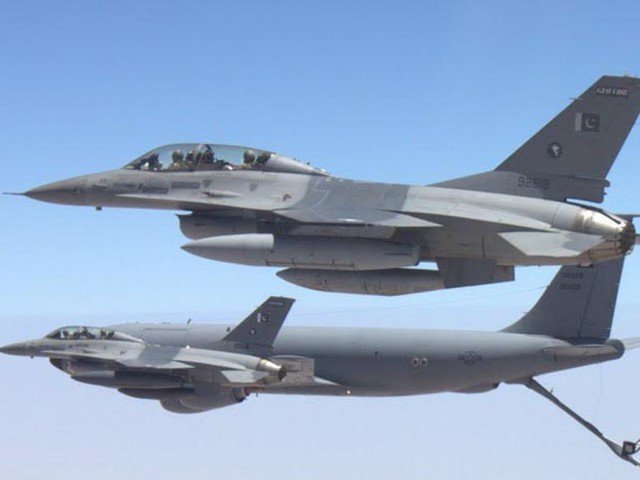 ---
PESHAWAR: At least 15 militants were killed in aerial strikes targeting militant hideouts for a second consecutive day in North Waziristan on Wednesday.

The Inter Services Public Relations (ISPR) confirmed the death toll in a statement. However, no further details were given.

Further, fierce fighting has been reported between militants and US-led allied troops across the border in Afghan territory near Torkham. So far, there are no further details of the ground fire but tribal sources at Torkham say severe losses to both humans and property have been caused.

Earlier, highly credible sources told The Express Tribune, in their meetings with US and Afghan officials, Pakistani officials repeatedly raised the issue of Taliban militants using the northeastern Afghan provinces of Kunar and Nuristan as a launching pad for attacks on its security forces in the border regions. US authorities in return agreed to step up air strikes, including drone attacks, on Pakistani militants sheltering across the border in Afghanistan.

Further on Tuesday, at least 32 militants, including foreigners, were killed in fresh military action in North Waziristan and Orakzai tribal regions.

According to ISPR, military war planes strafed militant hideouts in scattered areas of Datta Khel tehsil of North Waziristan. At least 17 militants, including foreigners, were killed and several of their hideouts were flattened in the blitz, it added, without sharing further details.

Security forces shifted the bodies of eight militants killed in an encounter with security forces in Tirah Valley to Scouts camp at Shahkaas Jamrud, Khyber Agency, in the early hours of Wednesday. Through political administration, tribesmen from Bara and other areas of Khyber Agency requested to help identify the deceased militants.