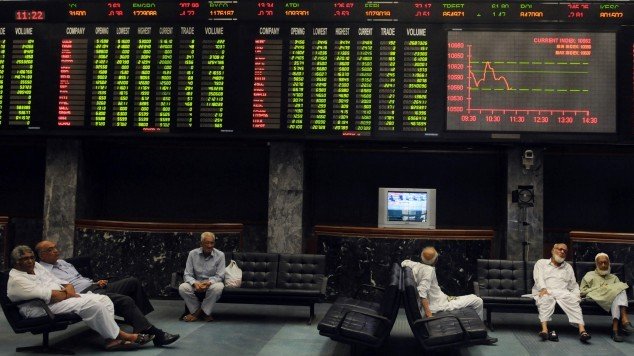 ---
KARACHI: Trading at the Karachi Stock Exchange remained slow and sluggish on Tuesday with a low exchange volume.

Key indices remained unpredictable as they dipped and resurfaced around Tuesday's  par values. The KSE-100 Index saw a maximum of 60 points in early part of the day but came down as the day proceeded.

The Index closed at 10,640 with a loss of 30 points. Top 3 companies on the Index are Lotte Pakistan, TRG Pakistan and World Call.

Exchange volume at the stock market today was 145 million.