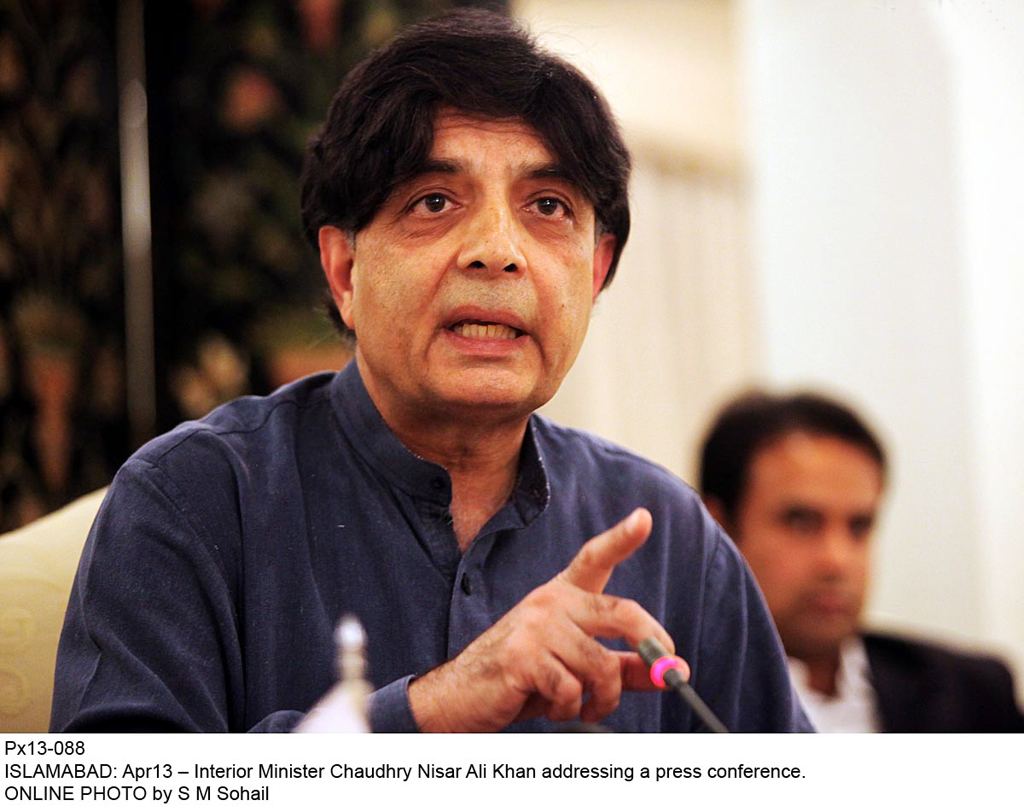 ---
Interior Minister Chaudhry Nisar on Saturday expressed his concern and reservation over Bangladesh awarding death penalty to Jamaat-e-Islami chief Motiur Rahman Nizami.

"Though what happens in Bangladesh is that country's internal matter, yet Pakistan cannot remain divorced from references to 1971 and its aftermath," Nisar said.

"It is highly unfortunate that almost 45 years after those tragic chain of events, the Bangladeshi government still seems to be living in the past and totally ignoring the time tested virtue of forgive and forget," the interior minister lamented.

Nisar said he was perplexed over why Bangladesh remains hell bent upon digging up the graves of the past and reopening old wounds.

The interior minister underlined that the recent events in Bangladesh are a manifestation of serious political violations, which are being inflicted on JI Bangladesh for events before the independence of Bangladesh.

Nisar maintained that he was deeply saddened to receive this shocking news.

"The government of Bangladesh has misused the process of law as a political tool against the JI leader," he upheld.

On October 29, Bangladesh's war crimes tribunal sentenced the chief of JI Bangladesh to death  for crimes against humanity, including genocide, torture and rape, during the 1971 war.