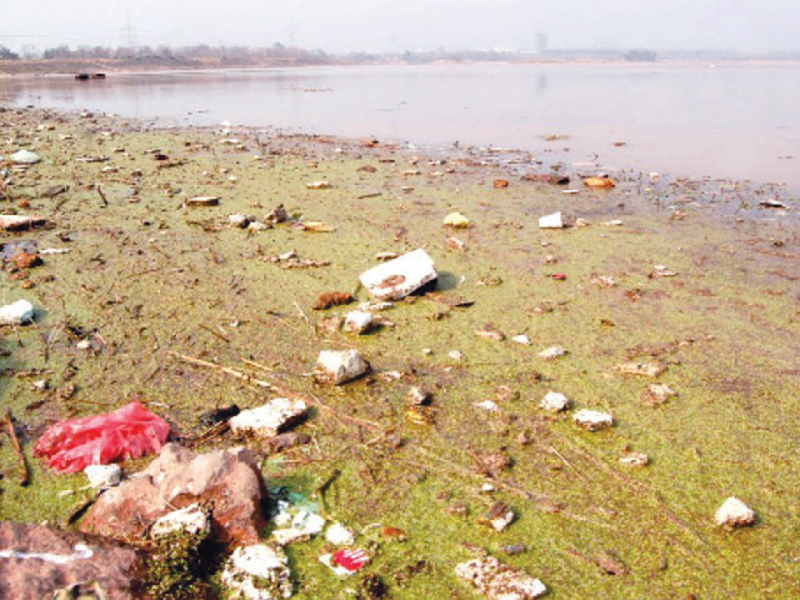 ---
ISLAMABAD: The Environment Protection Agency (EPA), civic bodies of the twin cities and other stakeholders have threshed out a plan to clean Rawal Lake, the main source of drinking water for residents of Rawalpindi city.

The plan was discussed at a recent huddle, attended by officials from the EPA, the Islamabad Capital Territory (ICT) Administration, the Capital Development Authority, the Rawalpindi Water and Sanitation Authority (WASA), and representatives of the Rawalpindi Cantonment Board. Under the plan, four decentralised water treatment plants will be installed at the lake to improve water quality.




"WASA and Cantt officials had approached the EPA complaining about polluted water being supplied to Rawalpindi from the lake," EPA Director-General Muhammad Khurshid Khan told The Express Tribune, adding that the meeting was aimed at devising a pragmatic approach to address pollution issues.

He said that a WASA official gave a presentation on the quality of water, which has been polluted by catchment area dwellers who in many cases have set up sewage lines to dump waste directly into streams and tributaries at Bari, Muslim Colony and other areas which fall into the lake.

Waste from buffalo sheds and poultry farms on the Murree hills and waste generated from the Bari Imam Complex, Bhara Kahu, Bani Gala and Quaid-i-Azam University also mixes with the lake water, he added.

The WASA official's presentation also made reference to a broken sewerage line near Dokri  Chowk which flows into Rawal Lake, causing the water to smell and altering its colour, besides causing  growth of algae and insects in the water.

"Algae growth decreases production and increases filter, fuel and backwash costs, while also increasing electricity consumption and the required doses of alum and chlorine," said Khan.

The participants of the meeting agreed to work on a plan prepared by a consultancy firm in 2012, under which four sewerage treatment plants would be added at an estimated cost of Rs2.2 billion.

The EPA director-general, however, proposed that the treatment plants should be anaerobic (a modern bulk waste reduction method), explaining that the method was economical and more environment-friendly when compared with the older sewerage treatment plant set ups.

In the first phase, the ICT Administration will submit a fresh proposal — as an earlier one did not get the planning division's approval — to the finance ministry for approval to start work on the project.

"Years back, the lake had storage capacity of 37,000 to 47,000 acre feet and the water was crystal clear. Its storage capacity has dwindled due to silt and other deposits and the colour has turned brown due to the influx of pollutants," Khan said.

On a Supreme Court order in 2012, sewers in Bari Imam and Muslim Colony had been plugged to stop the discharge of waste into waterways. According to a WASA report, however, residents of these areas have since reopened the plugged lines.

Published in The Express Tribune, November 1st, 2014.