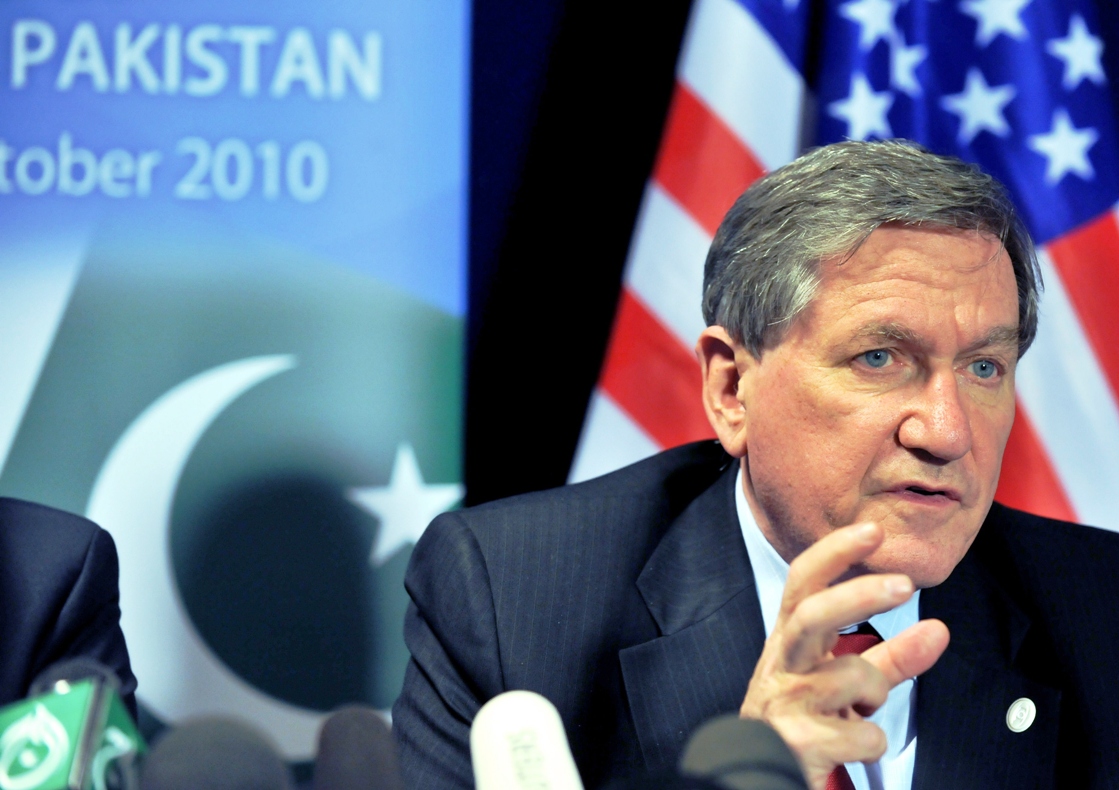 ---
WASHINGTON: An international conference will take place in Kabul in July to support Afghanistan's government as Washington and Kabul put their troubles behind them, US envoy Richard Holbrooke said on Monday.

US Secretary of State Hillary Clinton and other senior foreign officials will take part in the July 20 event, which follows a London conference on Afghanistan in January, Holbrooke told reporters.

The conference will be an "affirmation of international support for the government," according to Holbrooke, the US special envoy for Afghanistan and Pakistan.

Holbrooke also confirmed that Afghan President Hamid Karzai would visit Washington from May 10 to 13.

The London conference pledged international support for Karzai's plan to reintegrate into society moderate Taliban fighters who renounce violence, by creating jobs that allow them to start new lives.

But Karzai's relations with the United States have since sharply deteriorated, and he prompted alarm by making a series of comments that were sharply critical of foreign powers.

The outbursts by Karzai and White House disquiet over his comments raised fresh doubts about the Afghan president's capacity to serve as a reliable ally in the Afghan war.

Holbrooke nevertheless said both sides have put the troubles behind them as US lawmakers and officials signaled a new pragmatic approach to Karzai, seeing no choice but to cooperate quietly with him despite misgivings about his rule.

"In terms of our relationships between us and the government of Afghanistan, we feel they're in good shape. There was a period where the waters got roiled a little bit, but that period is over," Holbrooke said.

"I base what I said on my personal observations and interactions with President Karzai," Holbrooke told reporters when asked to share his insight on why he concluded that relations have improved.

Holbrooke said he had met with Karzai six times since January, both in Europe and Kabul, adding that the last meeting over a week ago was the longest, most sustained, and most focused.

"It was over two hours long and it was a very serious, substantive meeting in which neither he nor we even mentioned these issues," the special envoy said, referring to the rows.

Holbrooke also highlighted other key events to watch, including National Assembly elections scheduled for late September as well as a gathering of 40 foreign envoys to Afghanistan to be held in the Spanish capital in June.

"We'll be in Madrid in the first week in June," he said. The last meeting of envoys was held in Abu Dhabi, the capital of the United Arab Emirates, in January. At the time there were 30 nations with envoys to Afghanistan, he said.
COMMENTS
Comments are moderated and generally will be posted if they are on-topic and not abusive.
For more information, please see our Comments FAQ