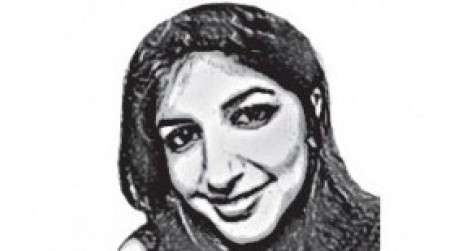 ---
A few days ago my six-year-old brother turned around in the back seat of our car and asked the driver to 'speed up because there was a suicide bomber in the car behind us'.

I turned to see what he was looking at and it was an elderly couple, the man sporting a beard and turban and his wife in a burqa. Much has changed since my childhood and his. I remember growing up in this country with much more frivolous concerns than whether or not I should take an obscure route back home to avoid an impending bomb blast.

Not that the children of the infamous 'Zia era' managed to get by without their own share of emotional baggage but still we had our lighter moments. Ours was the generation that thrived on corny pop songs by Nazia and Zohaib Hassan, worshipped an irrational number of cricket heroes, delighted in Mitchell's toffee bo-bons, managed to chant pop-national anthems and were profoundly grateful for two hours of evening NTM programming.

We were never really patriotic unless it meant being anti-Indian. Today's children frighten me. There is nothing to hang on to if you are a Pakistani child growing up in this day because nothing Pakistani really inspires pride anymore.

Children can no longer freely play in the streets; they can't delight in cheap, desi junk food because...frankly (who needs to when there is Hardees and KFC); they have no cricket heroes, they certainly can't appreciate national anthems having replaced them with school yard chants that go 'Pakistan se zinda bhaag' and they all want to run off to 'Amreeka' while simultaneously ridiculing the latter for being the bane of global existence.

They know too much about suicide bombers, terrorism, extremism and drone attacks at the age of five, words that my generation was introduced to in their twenties. I worry for my six-year-old brother's future, I really do.
COMMENTS
Comments are moderated and generally will be posted if they are on-topic and not abusive.
For more information, please see our Comments FAQ