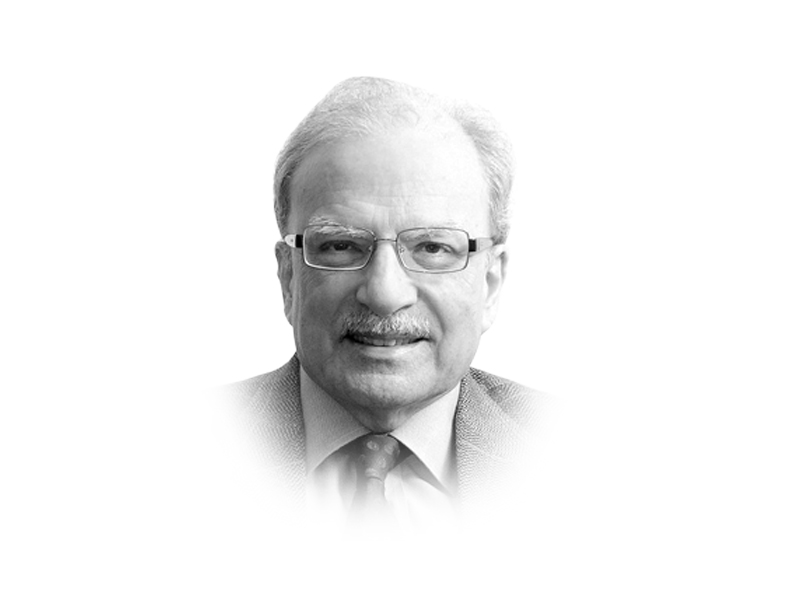 ---
At some stage the cost incurred by the country as a result of the recent month-long turmoil in Islamabad will have to be calculated. The latest cost of this episode is the postponement of the programmed visit by the Chinese president, the head of the only state that is still prepared to do business with Pakistan. In a series of articles starting with the one this week, I will take a careful look at the various elements of the cost of the current political upheaval.

Some analysts have made attempts at estimating the cost of the drama staged by the PTI and the PAT. Most of the analysts have written about direct costs. These were in the form of expenses incurred in transporting tens of thousands of people from Lahore and other parts of the country to the capital city. Once these people were in Islamabad they had to be fed and generally looked after. Special air-conditioned containers were procured to house the leaders; some of these were used as improvised movable stages. Public address systems were installed. Mobile lavatories were placed and serviced in different places. All of this called for a lot of organisational skills. And all of this cost a large amount of money.

By way of an illustration and only as a very rough order of magnitude let us assume that some 25,000 to 35,000 people were gathered in Islamabad for 30 days. Taking the upper bound of this estimate this means more than a million days' worth of agitation was mobilised. If the cost of this deployment was a thousand rupees a day for each individual involved, we are looking at a total expense of one billion rupees. Should this be taken as an economic cost borne by the nation? Not necessarily so. If much of it came from the well-to-do members of the leadership of one of the protest movements, this amount can be treated as a diversion of expenditures. If those who footed the bill cut down their own expenditures to spend on the people they had mobilised to agitate, it can be treated as a form of income transfer.

However, this billion rupee amount will be a cost for the economy if it was money taken out of potential investment. If the leadership group abandoned or delayed investments in their lands or in their businesses, that indeed will be a cost to the economy. But even then there are productive and not-so-productive investments.

Then there is another element in the total cost that needs to be factored into the calculation. Since the protests were staged around various government institutions they must have seriously disrupted state work. Thousands of bureaucratic work days must have been lost. There are those who argue that a large bureaucratic presence in the economy does more harm than good. Former US president Ronald Regan once famously said that the government was not a solution to the American problems, it was itself a problem. Even if this belief is correct, downsizing of a government, if it is to be done, should be brought about in an orderly and non-disruptive way. With thousands of bureaucrats not being able to reach their desks hundreds of vital decisions must not have been processed or taken.

There is another indirect cost that was incurred by the few who were killed and the hundreds who were injured. The medical care of the injured is a cost to society. If as a result of the injuries sustained there will be many who will lose work-time, that too is a cost. In an earlier article I had suggested that a large number of young people from the middle classes who followed Imran Khan were possibly aggrieved because the economy had not provided them with appropriate job opportunities. They were being sustained by their families while being unemployed.

The point of this exercise is that while, as I will suggest in the article next week, the real cost of the Islamabad demonstrations is huge and will be paid over a long time, it must be calculated carefully. Once that is done it should determined who will be held accountable for it and how that debt will be paid to society.

Published in The Express Tribune, September 8th, 2014.

Like Opinion & Editorial on Facebook, follow @ETOpEd on Twitter to receive all updates on all our daily pieces.
COMMENTS (9)
Comments are moderated and generally will be posted if they are on-topic and not abusive.
For more information, please see our Comments FAQ