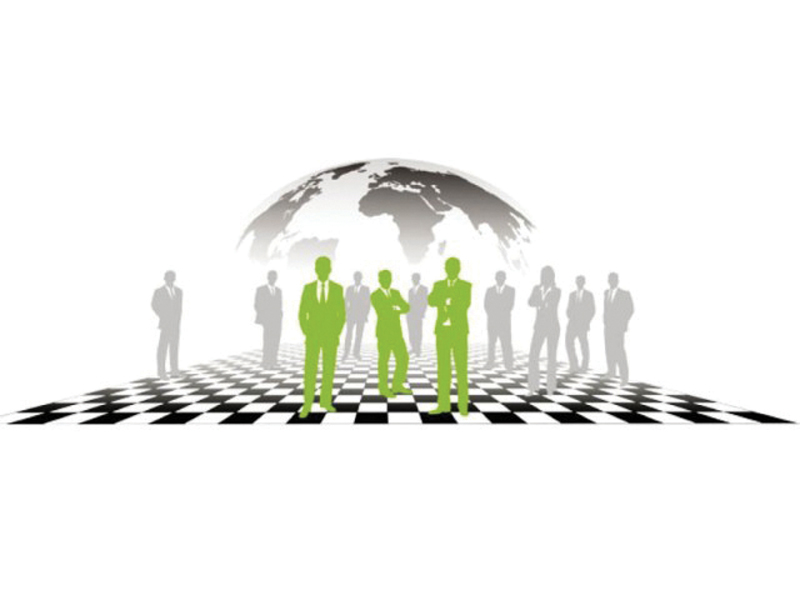 ---
KARACHI:



How many times has one driven through Boulton Market and other areas in Karachi to find skilled labour sitting on the roadside with their tools. All these people – from painters with brushes to carpenters with saws – represent small enterprises.




They sit in hope that someone looking for maintenance or repair work would hire them. Unfortunately, anyone looking for skilled labour has no way to decide which one of the dozens sitting there, differentiated by very little, is experienced and more skilled.

To help them find a solution to their problem is not rocket science — especially in today's tech-savvy world. All one really needs is a programme similar to the "Trip Advisor" where users, after checking out of a hotel or eating at a restaurant, go online and update their experience through a portal. It then rates these services on a five-star scale. When these people go on their next trip, they just search for places rated four-star or above. Why can't the same method be applied here?

There is an urgent need for a similar portal, where people can go online and select a worker based on his rating. The workers in turn could register with the agency, give five percent as service charge to become part of the system and, instead of sitting on a street, wait in a hall with other workers for a telephone call. Their wages would also be set proportionally to their skill level. This way, better workers would earn higher wages and get hired more frequently.

Barriers in the way of small enterprises

However, there are still many other challenges and barriers facing these people.

Unfortunately, this section of society suffers from neglect. An organisation called, "SEEDS Venture" has carried out an in-depth research to identify operational difficulties facing these "small enterprises", costs that could be avoided and how to enhance their sales and profitability.

As per their research, major obstacle to the growth of small entrepreneurs is inflation and instability in the city due to frequent strikes.  Intervention needed to enhance their sustainability and scalability include,

1. Training and mentoring sessions to enhance business acumen: Most have received no formal education but have good business acumen and any formal guidance and training will instigate growth and sustainability.

2. Interest-free loans to facilitate expansion: Lack of financing is the key reason for lack of growth and scalability. Banks and microfinance institutions must work with these small enterprises and create win-win situations.

3. Introduction of technological innovation: Using technology-based solutions such as mobile marketing and social media can provide new avenues for growth and sustainability.

4. Subsidising the cost of power: Rising fuel prices and erratic electricity is a barrier to growth. Government can provide creative solutions by offering subsidy to only those who agree to document their accounts.

5. Provision of licences for mobile vendors: Marginalised enterprises who cannot afford a shop are victims of extortion. Local authorities need to bring them under the fold of the formal economy by issuing area-specific licences.

6. Provision of better parking facilities: Areas without proper parking discourage customer visits. If older markets cannot be fixed, all parking at new places should be better planned.

7. Decreasing the tax burden on small-scale enterprises: Taxes are a part of life. Key would be to have tax polices that help reduce the burden during the early stages until they become stable.

8. Raising the profile of small-scale entrepreneurs: Being an integral part of the country's economy, they need help to be portrayed as essential for the country's growth.

If Pakistan is to eradicate poverty and strengthen itself economically, it cannot afford to ignore sustainability and scalability of small-enterprise entrepreneurs. These enterprises have the potential of crippling or stimulating the economy; they are a source of income for two-thirds of the population. Small enterprises represent the common man on the street trying to make a living and they need our help.

THE WRITER IS ASSOCIATED WITH THE CORPORATE SECTOR AND A SUPPORTER OF MANY SOCIAL ENTERPRISES AND FOUNDATIONS

Published in The Express Tribune, August 25th, 2014.

Like Business on Facebook, follow @TribuneBiz on Twitter to stay informed and join in the conversation.
COMMENTS (4)
Comments are moderated and generally will be posted if they are on-topic and not abusive.
For more information, please see our Comments FAQ