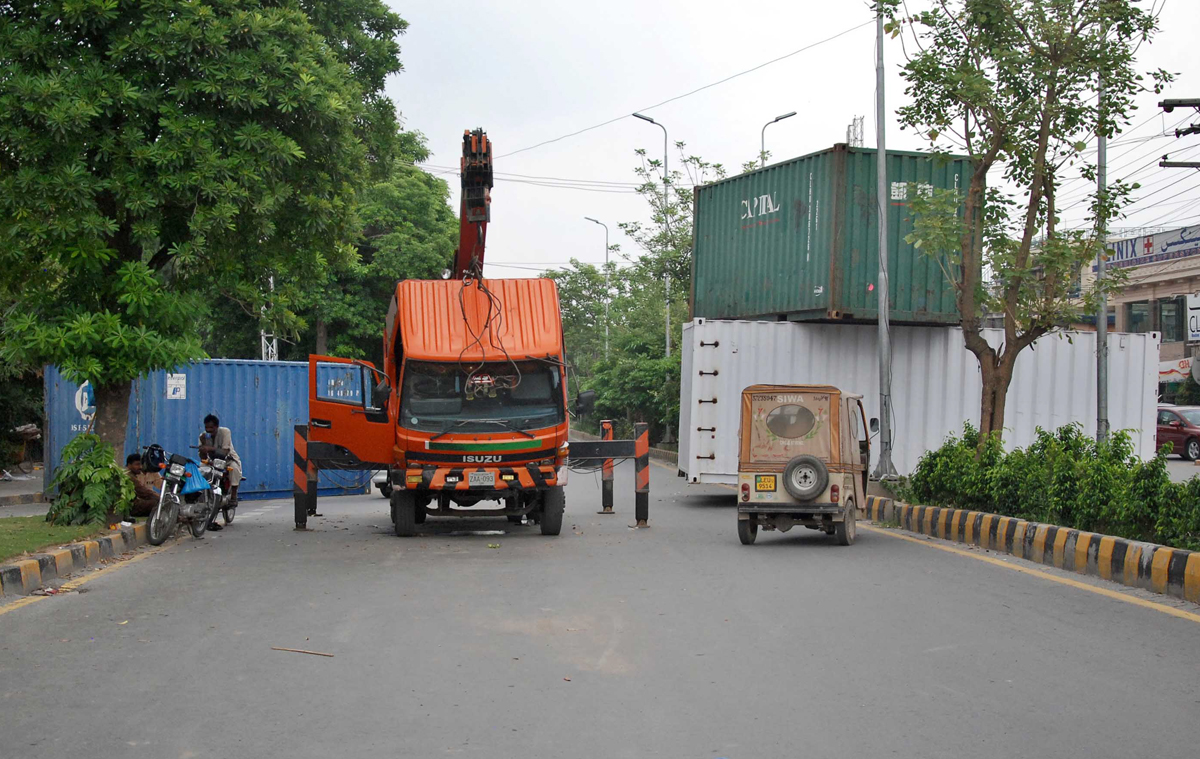 ---
ISLAMABAD: The Pakistan Tehreek-e-Insaf (PTI) has submitted a response to a petition filed in the Supreme Court, seeking a ban on conducting any marches that violate the fundamental rights of citizens. 

The apex court sought a written reply on Thursday from the PTI and Pakistan Awami Tehreek (PAT), which are currently camped outside Parliament House to lodge their separate protests against the government.

PAT chief Dr Tahirul Qadri, however, is yet to submit his party's response.

Earlier in the day, a PAT lawyer said in a preliminary statement that judicial interference in political matters is harmful.

"Instead of handling the situation themselves, the government has given the responsibility to the court," the response read, adding that the party is protesting based on the same right under which the Lawyers Movement protested in 2009.

In his reply, Imran requested the apex court to direct the government to remove containers that are currently sealing off the capital.

The PTI chief's counsel Hamid Khan submitted a letter stating that they were protesting on Constitutional Avenue based on their rights under Articles 4,9, 15, 16, 17 19, 25 and others of the Constitution.

The party contended that the citizens of the capital were facing difficulties due to road blockades by the government -- not because of their sit-in.

"The PTI does not intend to create any economic blockage in the country," the response read. "The call for civil disobedience is only a form of protest against a corrupt government, which is squandering the money of the taxpayers."

The response also maintained that it is PTI's constitutional right to protest wherever it wishes. "They (citizens and political parties) have the right to demonstrate in front of Parliament," the response said.

Imran also requested the Supreme Court to direct the government to lift the containers used to seal off the capital, which, he maintained, were the causing most of the obsturction.

He further ensured that his protest would remain peaceful.

"The PTI has no intention of doing any unconstitutional or extra-constitutional act," the response read.

Further hearings of the case have been adjourned till Monday.
COMMENTS (27)
Comments are moderated and generally will be posted if they are on-topic and not abusive.
For more information, please see our Comments FAQ