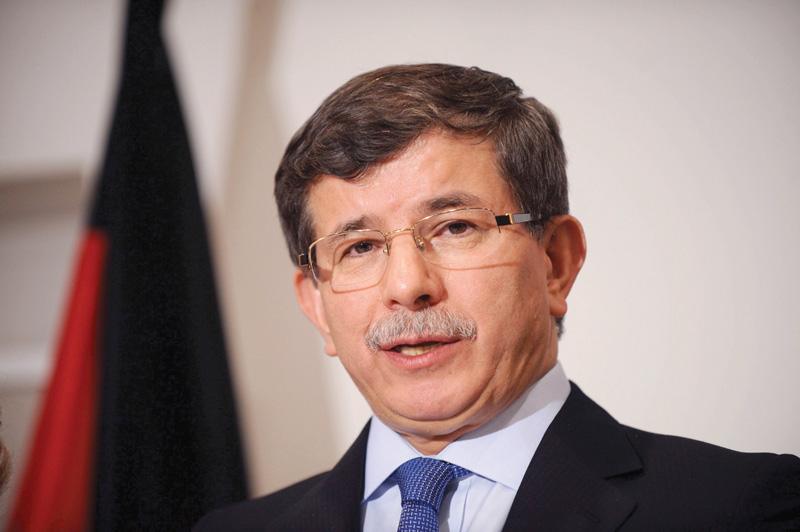 ---
ANKARA:



Turkey's President-elect Tayyip Erdogan named Foreign Minister Ahmet Davutoglu as his prime minister on Thursday and vowed a power struggle against a US-based cleric he accuses of plotting against him would continue.




Erdogan said Davutoglu's determination to battle the "parallel state", a term he uses for cleric Fethullah Gulen's influential network of followers, had been a key factor in his nomination as the next AK Party leader and prime minister.

"We will be continuing this struggle together. Being president will not hinder my struggle with the parallel structure," Erdogan told a news conference in Ankara.

Erdogan, who will be sworn in as president next Thursday, said he would also support Davutoglu in advancing a peace process with Turkey's Kurdish minority and that forging a new constitution would be a priority for the next government.

Erdogan announced Davutoglu's nomination after a meeting of the AK Party's executive board in Ankara.

The decision must now be endorsed in a vote at an AK Party congress next Wednesday, but he is unlikely to be opposed.

Erdogan, who has dominated Turkish politics for more than a decade as prime minister, won Turkey's first national presidential election on Aug. 10 with 52 per cent. Previous presidents were elected by parliament.

He will step down as leader of the AK when he is inaugurated next week, as required by the constitution, but has made clear that he wants the party he co-founded more than 10 years ago to remain loyal and unified.

Published in The Express Tribune, August 22nd, 2014.