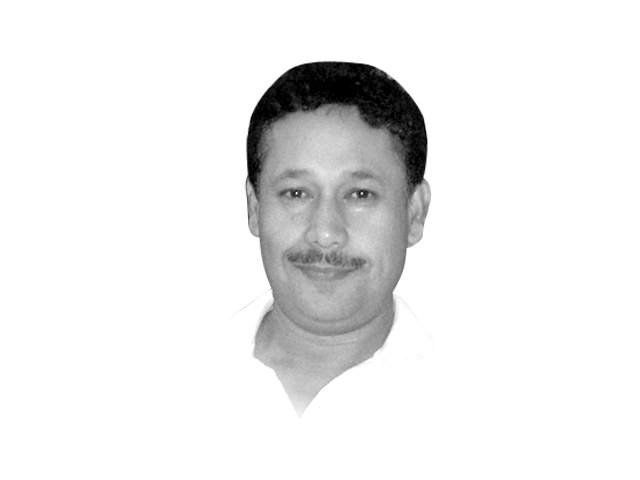 ---
After the rigged and engineered elections of 2013, many ill-informed political commentators generated loads of optimism about a heaven-like future for Balochistan. This worrisome trend of fact-hiding and truth-making has continued to dominate Pakistan's media and political landscape.

Many thanks to Islamabad and its elite as their long-planted seeds of sectarianism and extremism, including a very deliberate social reengineering of the moderate Baloch society, are now bearing fruits. Religious minorities in Balochistan are being targeted frequently. The tolerant Baloch society is witnessing the worst-ever exodus of the Hindu Baloch community — a community that had been the backbone of the traditional economic landscape. Rights advocates and liberal campaigners are abducted and killed on the pretext of a 'war against separatists'. This is being done to slow down the process of progress and modernity in Balochistan.

The recent province-wide acid attacks are a deliberate assault by some elements. Indeed, a Fata- or Swat-like situation is being engineered with the help of none other than the powerful state apparatus.

Moreover, private schools and English-language centres are the prime target of extremists who travel from other provinces and preach extreme ideas with impunity.

Efforts are underway to deny what is actually going on in Balochistan. A few fancy camera shots are intended to cover up the dismaying facts about the province. A couple of sports events organised have been eulogised to depict the success and serenity of Balochistan as a whole. Nevertheless, the overall scenario and situation in this forgotten province is not well at all.

Credit certainly goes to the security apparatus for a short-term calm in the security situation — such as the reduced number of thefts, abduction for ransom, highway robberies and street crimes. Most of these acts were part of a larger policy of 'controlled social disorder' to deflect public attention from the political aspect of the Balochistan conflict.

I use the word 'short term' because the total dismantling of 'good criminals' doesn't exist in the dictionary of those who call the shots. There is a great possibility of a re-arming and re-licensing of these gangs and groups in the near future to continue with their activities if the hapless, Quetta-confined Balochistan government fails to deliver the targeted benchmarks.

Since the dawn of the new millennium, the situation in Balochistan has reached its lowest ebb and on the socioeconomic front, the province has slithered backwards most shockingly. Identical to the war-torn African countries, the mounting upsurge in oppression, corruption, criminalisation and violence has shattered the lives of millions of inhabitants.

The conflict in Balochistan is complex, encompassing all critical political and socio-economic elements, including an unbalanced and biased security structure. For instance, in the 2013 elections, two Baloch-dominated provincial constituencies in Quetta district were won by the Baloch members of the Balochistan National Party, however, this result was changed by the powers that be and Pakhtun candidates of the PkMAP were declared winners. This has created immense frustration amongst the Baloch in Quetta and has created more and more sympathy for hardline Baloch groups and strengthened their belief in non-parliamentary politics.

Along with political and economic issues, the foremost concern of the Baloch people is their collective security. It's a known fact that five prolonged conflicts between the Baloch and Pakistan were caused due to insensitive approaches and policies of a biased security apparatus.

Indeed, Balochistan is not in flames like Gaza, Iraq and Syria to cause global shockwaves but in reality it's like a burning kiln, where Baloch progress, socioeconomic development and time-tested culture is being suppressed in slow process.

Simply, Balochistan is in a political crisis and needs a well-sequenced road map and good will to undo the damage and reverse the cycle of misery and pain. Short-term relief and reduction in the violence don't mean that the province is back on track.

Published in The Express Tribune, August 22nd, 2014.

Like Opinion & Editorial on Facebook, follow @ETOpEd on Twitter to receive all updates on all our daily pieces.
COMMENTS (15)
Comments are moderated and generally will be posted if they are on-topic and not abusive.
For more information, please see our Comments FAQ