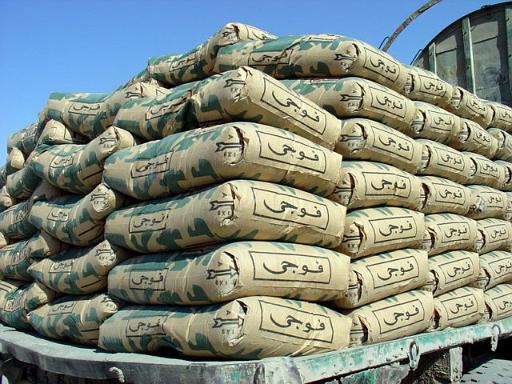 ---
KARACHI:



Fauji Cement Company posted a net income of Rs2.39 billion in the year ended on June 30, 2014, up 27% compared to Rs1.88 billion earned in fiscal year 2013. Earnings per share (EPS) of the company jumped this year to Rs1.80 from an EPS of Rs1.42 in the previous year.




According to a Global Research report, the increase in cement prices and lower financial charges contributed to the earnings of the company.

On a quarterly basis, earnings of the company declined 46% quarter-on-quarter to Rs403 million or an EPS of Rs0.30 during the fourth quarter of fiscal year 2014 (4QFY14) because of a higher effective tax rate of 54% (against 40% during 3QFY13) and a preferred dividend of Rs227 million.

The company, along with the result, announced a final cash dividend of Rs0.75 per share, taking the total payout to Rs1.50 per share during FY14.

In spite of a 2% year-on-year decline in total dispatches to 2.45 million tons, the company's revenues increased by 10% year-on-year to Rs17.53 billion during FY14 because of a 12% year-on-year increase in cement prices to Rs505 per bag.

On a quarterly basis, revenues of the company increased by 16% year-on-year to Rs4.99 billion during 4QFY14 because of a 15% quarter-on-quarter increase in total dispatches to 0.68 million metric tons.

Despite a 60% year-on-year increase in electricity tariffs, the company's gross margins increased by 3 percentage points (pps) year-on-year to 35% because of the cement price hike and lower coal prices, which averaged $77 per metric ton during FY14 (a 9% change year-on-year) compared to $85 metric ton during FY13.

Financial charges of the company declined by 31% year-on-year to Rs1.04 billion during the fiscal year because of a 29% year-on-year decline in an outstanding debt of Rs8.7 billion as of March 30th, 2014.

Moreover, financial derivatives also allowed the company to bypass potential exchange losses of Rs300 million during 1QFY14, keeping financial charges under control.

On a quarterly basis, financial charges increased by 81% quarter-on-quarter to Rs243 million during 4QFY14 because of an absence of an exchange gain as the Pakistan rupee remained relatively stable during 4QFY14 compared to appreciating by 6% in the 3QFY14.

Published in The Express Tribune, August 21st, 2014.

Like Business on Facebook, follow @TribuneBiz on Twitter to stay informed and join in the conversation.