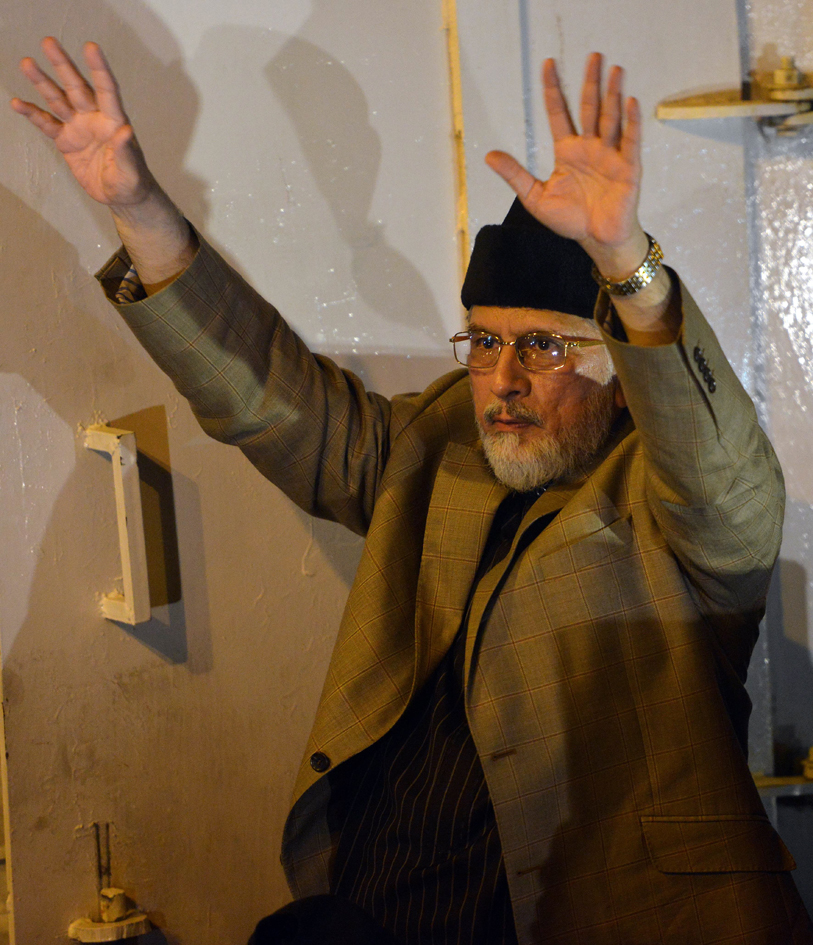 ---
ISLAMABAD: PAT chief Dr Tahirul Qadri hit hard at the government for not making any single effort to start talks to find a solution of the current crisis in the country on Wednesday.

"I am in favour of talks but the government has neither sent any delegation nor asked me for talks," Qadri said while addressing his supporters.

Muttahida Qaumi Movement (MQM) leaders Haider Abbas Rizvi and Ijazul Haq went to Dr Qadri with a government message to engage in talks.

"You can ask Rizvi and confrim that no one had come to meet me," he added.

Qadri hit hard at the government for what he said that its officials were lying to deceive the public.

"I have refused to meet the government delegation and engage in talks," Qadri said.

Addressing Ijazul Haq, he said that "General Ziaul Haq had nurtured politics of Nawaz Sharif but Ijazul Haq used to tell me Sharif's maltreatment."

Referring to the Model Town Lahore incident, Qadri said that if "loved ones of any of the politicians been killed in an incident the likes of Lahore, they would not have shown restraint and patience like we did."

"After killing people you (politicians) are talking about democracy. Is this the democracy?" He questioned.

Talking about the resignation of Prime Minister and Chief Minister Punjab, Qadri said that "they can control the government while sitting in their homes."

Qadri added that the government had once again blocked the roads leading to Constitution Avenue and was creating problems for the marchers.

"I do not want such people to remain in power who are a disgrace for Pakistan but it would happen only when the incumbent rulers are kicked out," he stated.
COMMENTS
Comments are moderated and generally will be posted if they are on-topic and not abusive.
For more information, please see our Comments FAQ