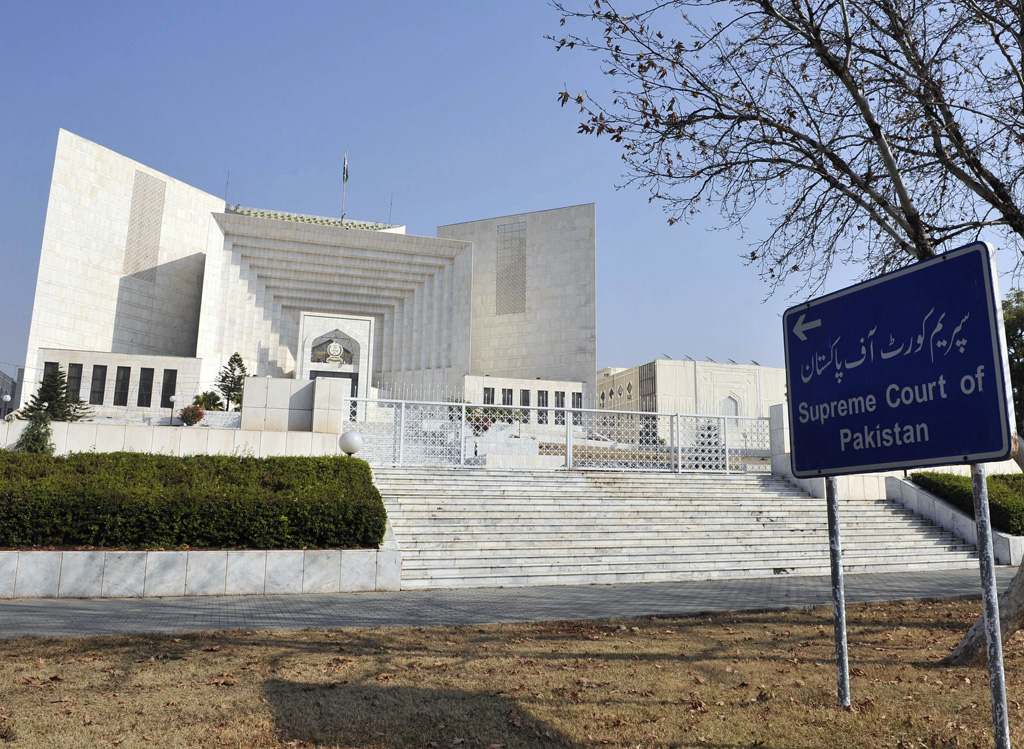 ---
ISLAMABAD: The federal government is counting on the Supreme Court's intervention to help bring to an end its political standoff with Pakistan Tehreek-e-Insaf and Pakistan Awami Tehreek over alleged poll irregularities and corruption.

Insiders told The Express Tribune that the ruling party is relying on the top court to get involved and stabilise the current wave of protests.

A five-judge bench of the apex court is hearing the plea of Supreme Court Bar Association (SCBA) today (Wednesday). Furthermore, Attorney General for Pakistan (AGP) Salman Aslam Butt will hold a special meeting with Prime Minister Nawaz Sharif to discuss the prevailing situation.

Lahore High Court Bar Association Multan bench moved a fresh petition in the apex court, listing Pakistan Tehreek-e-Insaf (PTI) and Pakistan Awami Tehreek (PAT) as respondents. A senior lawyer has revealed that in view of this plea, the court would issue notices to both parties to redress their grievances. He added that the court may also form a special bench to hear the PTI's concerns about the general election in 2013.

A joint meeting of the executive committees of the Pakistan Bar Council and the SCBA will also be convened today to consider the political situation in the country.

The ruling party's reply

Replying to the SCBA president's plea, the government has contended that demands made by the protesting parties have been issued as threats and are causing a shutdown in the country.

According to the reply, PTI chief Imran Khan made a virulent and seditious speech in the National Assembly and defied his constitutional oath by launching a civil disobedience movement. Furthermore, it stated that the subversive activities of the protesting parties have caused uncertainty and financial losses of over Rs400 billion to the country.

Furthermore, the government lamented that important events and meetings that were planned had to be postponed or cancelled because of these protests. For instance, the planned visit of the Sri Lankan president – which was scheduled for August 21 – and the IMF mission due for periodic review of international contractual obligations in Islamabad had to be postponed.

The reply also revealed that the PTI, PAT marches are ill-timed as the armed forces of Pakistan are engaged in a military offensive in North Waziristan.

Published in The Express Tribune, August 20th,2014.