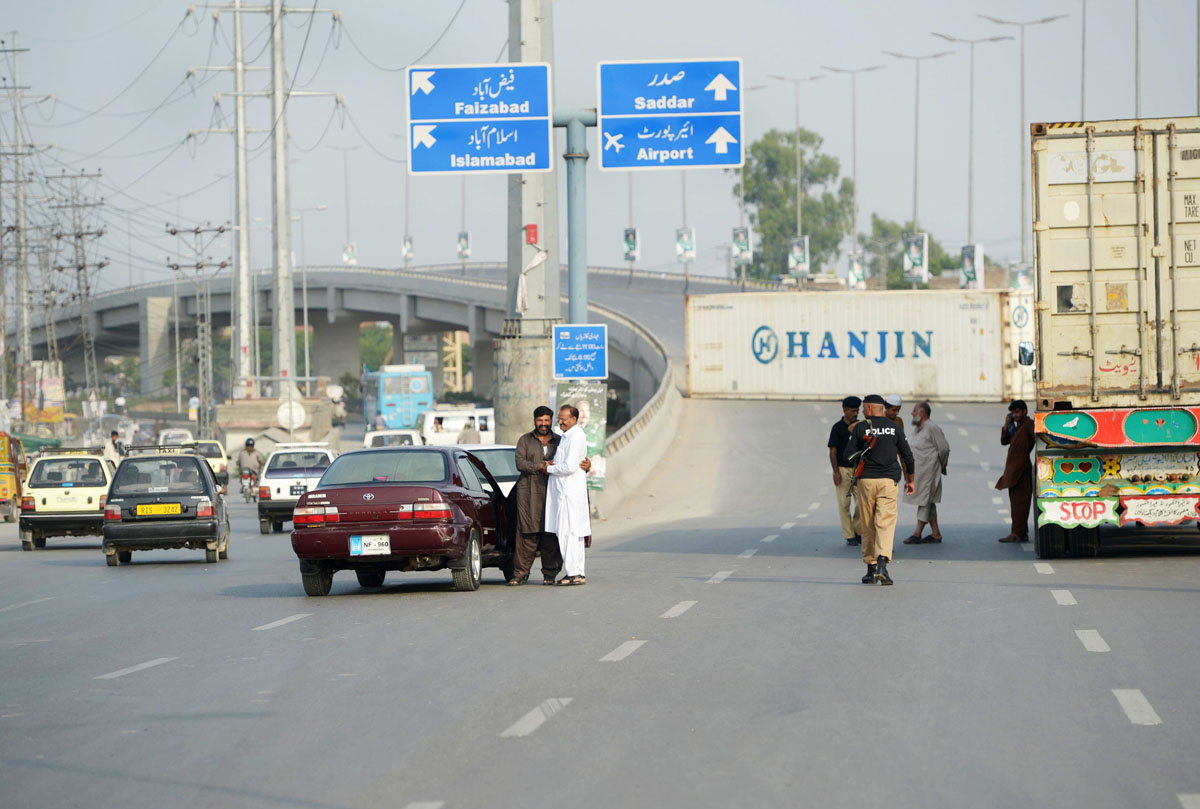 ---
RAWALPINDI:



Residents of the twin cities had another day of suffering on the roads, as the government on Tuesday closed down roads in and around the capital and Rawalpindi.




Police officials had been deployed at all main entry and exit points of the cities to thwart incoming supporters of the Pakistan Tehreek-e-Insaf and the Pakistan Awami Tehreek.

A police official, on the condition of anonymity, told The Express Tribune that high ups have ordered them to cordon off all roads leading to Islamabad. He said the decision was taken to "handle" the situation in the capital amid Imran Khan's announcement of a march towards the Red Zone. He added that the roads will not be opened till further orders.

Muhammad Aslam from Sector I-10/1 told The Express Tribune that he came to Rawalpindi to see his brother, who lives near Raja Bazaar, but he could not go back because all the roads had been sealed and the police officials were not letting him pass. "Why is the government testing our patience," he asked.

Ramzan Ahmad was trying to go to Al-Shifa Hospital to visit his sister, an inpatient. He said he had been trying to go through for a while, but the police had cordoned off the whole city. He said police officials refused to allow him through, even though he told them that "the condition of my sister is very critical".

Asif Aaas from Satellite Town said, "These long marches have held the people of Islamabad and Rawalpindi hostage."

Muhammad Amad was with his wife, en route to Sector I-8. "Our children are home alone. We are not being allowed to go to our own house," he said, adding that the government is "forcing us to join the march".

Asia Bibi, who was going to Islamabad with her daughter, said she had to travel a long distance on foot. She said that the marches had made their lives miserable, adding that the prices of the commodities have increased and many food items are missing or unaffordable at local markets. "Is this the revolution they are bringing", she asked.

Published in The Express Tribune, August 20th,2014.
COMMENTS (1)
Comments are moderated and generally will be posted if they are on-topic and not abusive.
For more information, please see our Comments FAQ