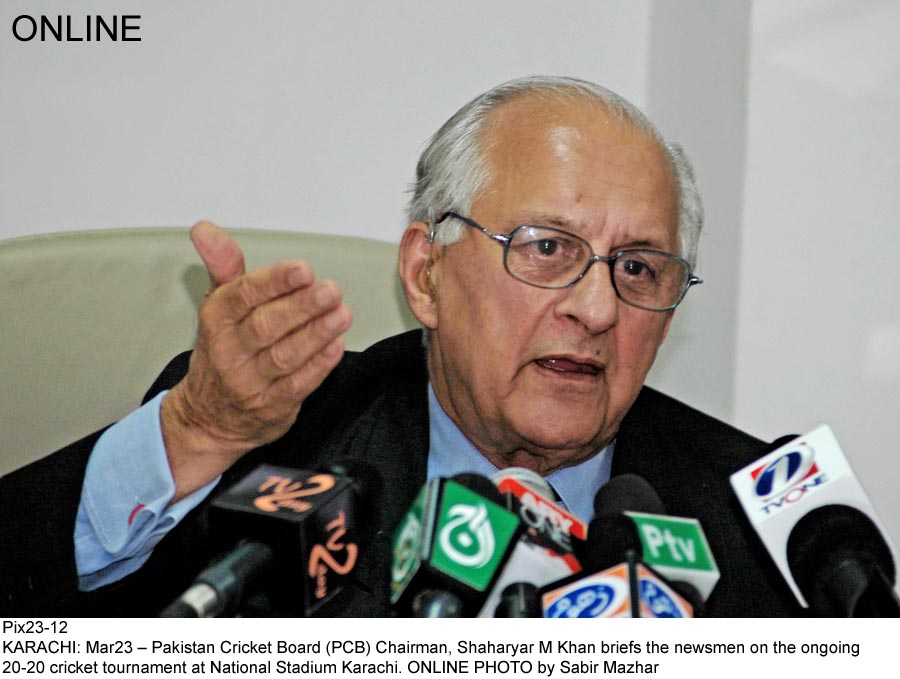 ---
LAHORE: Pakistan's newly elected cricket chief on Tuesday backed under-fire captain Misbahul Haq despite a Test series defeat in Sri Lanka, calling it a setback not a disaster, ruling out wholesale changes in the team.

A 105-run defeat in the second Test on Monday consigned Pakistan to a 2-0 series loss, which brought them down from third to sixth in the official Test rankings. Had Pakistan swept the two-match series, they would have moved to the top of the rankings.

Elected unopposed as Pakistan Cricket Board (PCB) chairman on Monday, Shaharyar Khan said the team needed consistency.

"My top priority is to have consistency in all cricketing matters and that's why I will not do any wholesale changes in Pakistan team or team management," Khan told reporters.

Khan's predecessor Najam Sethi had announced Misbah will remain Test and one-day captain until next year's World Cup in Australia and New Zealand.

Besides the defeats, Misbah also failed as batsman, managing just 67 runs in four innings, a failure which prompted former players to call for his sacking.

"Sri Lanka have recently defeated England in England, so I don't think Pakistan losing to them is a disaster, it's a setback and we realise that there is a need for improvement in the team, so I believe that Misbah should be retained until the World Cup," said Khan, who also held the chairman's post between 2003 to 2006.

Khan also ruled out any immediate changes in the team management, but said the board would look at the 10-strong staff.

"This is not the time to change anyone in the management but we must assess whether the management is over-staffed, too many cooks who can spoil the broth," said Khan, also a former foreign secretary.

Khan hoped international cricket will return to Pakistan once the security situation improves in the country.

"Security is a problem for big teams like Australia, England and India not touring Pakistan and in the immediate future it doesn't look like resuming but the door will open slowly and gradually," said Khan.

The 80-year-old diplomat played a key role in reviving India-Pakistan cricketing ties in 1999, and was the manager of the Pakistan team touring India for the first time since 1987.

"We will try to convince the Under-19 teams, 'A' teams so that cricket returns to Pakistan gradually," he said.

Pakistan have not hosted any international cricket since militant attacks on the Sri Lankan team bus in Lahore in March 2009.

Since then foreign teams have stayed away over security fears, with Bangladesh twice refusing to tour in 2012, while a one-day series against Ireland planned for September this year was put off after attacks on the Karachi airport in June.
COMMENTS
Comments are moderated and generally will be posted if they are on-topic and not abusive.
For more information, please see our Comments FAQ